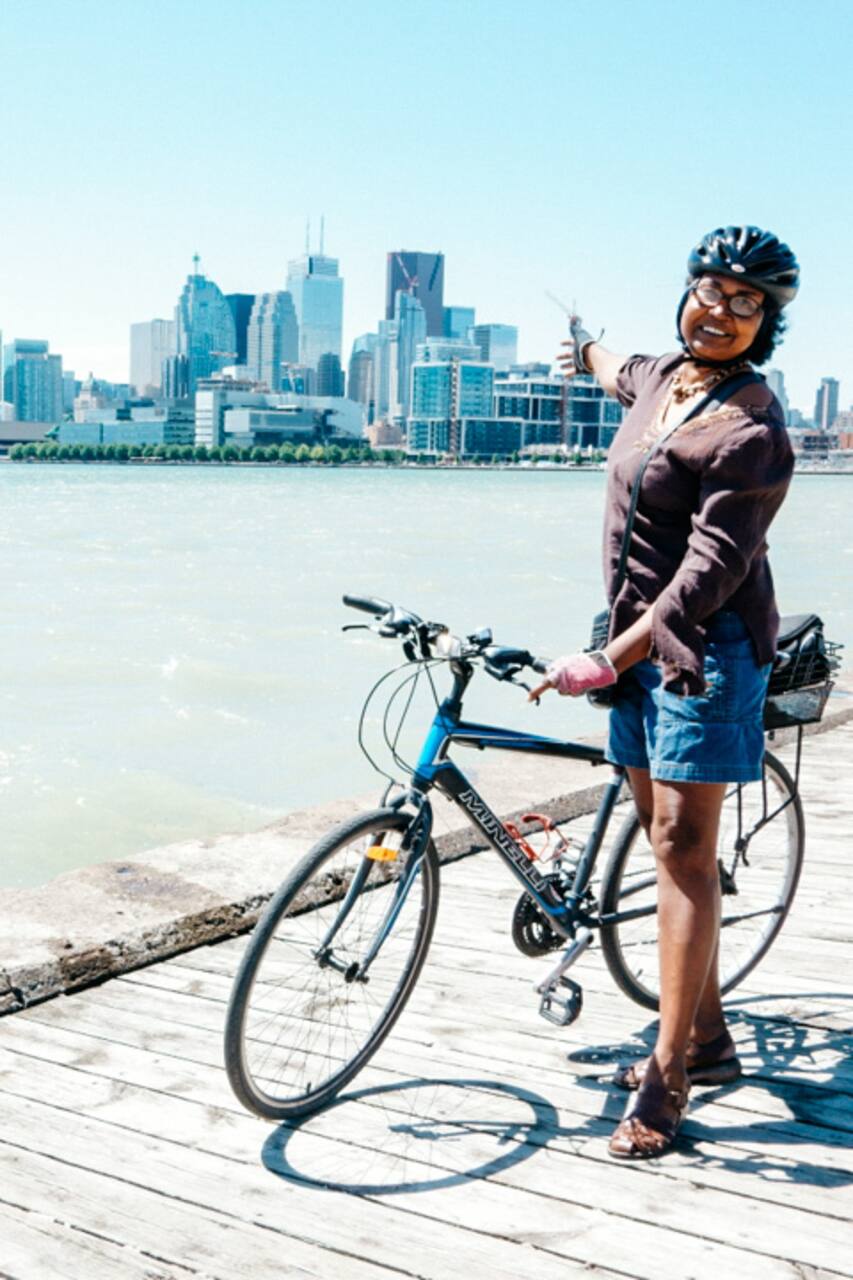 Toronto Waterfront Bike Adventure
Toronto Waterfront Bike Adventure

예약 가능한 날짜가 몇 개 남지 않았습니다!
I am originally from the Amazon Region of South America and have called Toronto my home for over 20 years. I'm a history buff and I'm obsessed with all things Toronto. I have a deep passion for storytelling and riding through Toronto's beautiful, lush green spaces. The Waterfront and Toronto Islands are my personal favorite area to bike, and I can't wait to show you all the best parts of it.
We'll begin near the iconic Harbourfront Centre where we will pick up some bikes for the experience. We'll explore the 3.5 km of shoreline ride with stops at the Music Garden, Ireland Monument Park and Harbourfront Centre; making plenty of stop for pictures. Then with a very enjoyable and quick ferry ride to get to the Toronto Islands, we can experience some 15 km of fresh air and open space on…
Cost of bike rental not included (up to 30 Canadian dollars with credit; card visa or mastercard) *** You can also come with your own bike . ***Wear appropriate clothing for cycling.
Guests must be comfortable on a bike.
Cost of bike rental not included (up to 30 Canadian dollars with credit card visa or MasterCard)