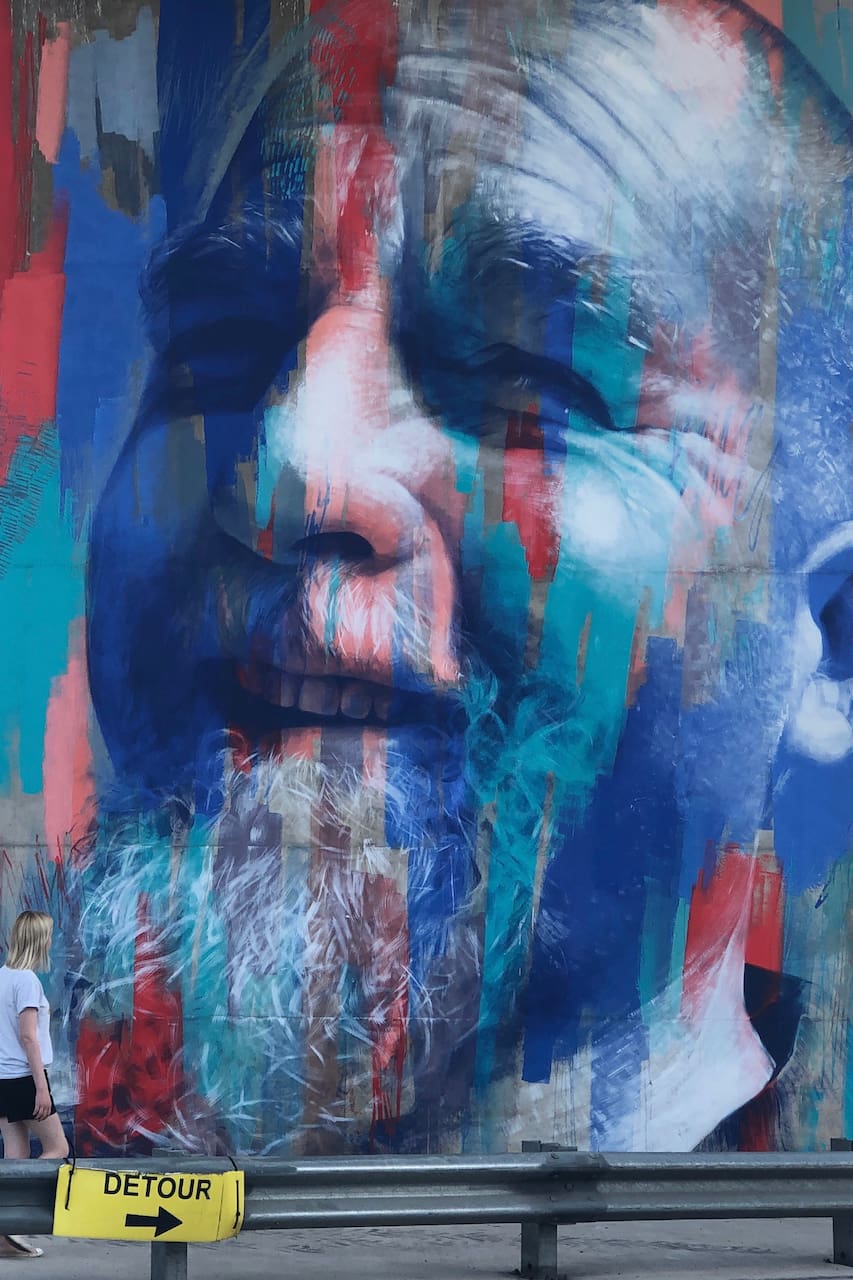 브리즈번의 거리 벽화 예술을 직접 체험해보는 투어
브리즈번의 거리 벽화 예술을 직접 체험해보는 투어
I am an experienced street artist with over three decades putting up stencils over the city and over three years painting murals and doing commissions for business and individuals. I am a professional artist with my own 'spray and sip' business in Brisbane where people come to paint with acrylic, sip wine and spray stencils. I am honoured to be included in the soon to be published two volume…
You will do a walking tour around South Brisbane and West End, honing in on the world class street art in this area. The street art you will see is amazing and represents a 'who's who' of world class street artists, many of whom originate from Brisbane. We will discuss the artists and what else they are doing in the world of street art; we will look at and discuss the differing styles of…
We will be doing a lot of walking, please wear comfortable walking shoes.
장비
I will provide everything needed for you to spray your own three layer stencil of a VW Kombi Van on a 30cm square flat canvas
The Brisbane sun can be cruel. Please bring a hat and sunscreen.
Please bring your camera as we will be seeing some great art.
If it looks like rain, please bring an Umbrella.
A bag to take your 30cm square flat panel canvas stencil art
Much street art by its nature is hidden away so that the artist can put it up undetected. Many pieces of street art are 'paste ups' and stickers, on the back of signs and up high on walls. I will take you to the amazing pieces out in the open for all to see as well as those little down low and up high pieces you need to know where to look. We will walk from The Cultural Centre around South Brisbane and into West End.
예술 도보 여행
브리즈번의 거리 벽화 예술을 직접 체험해보는 투어