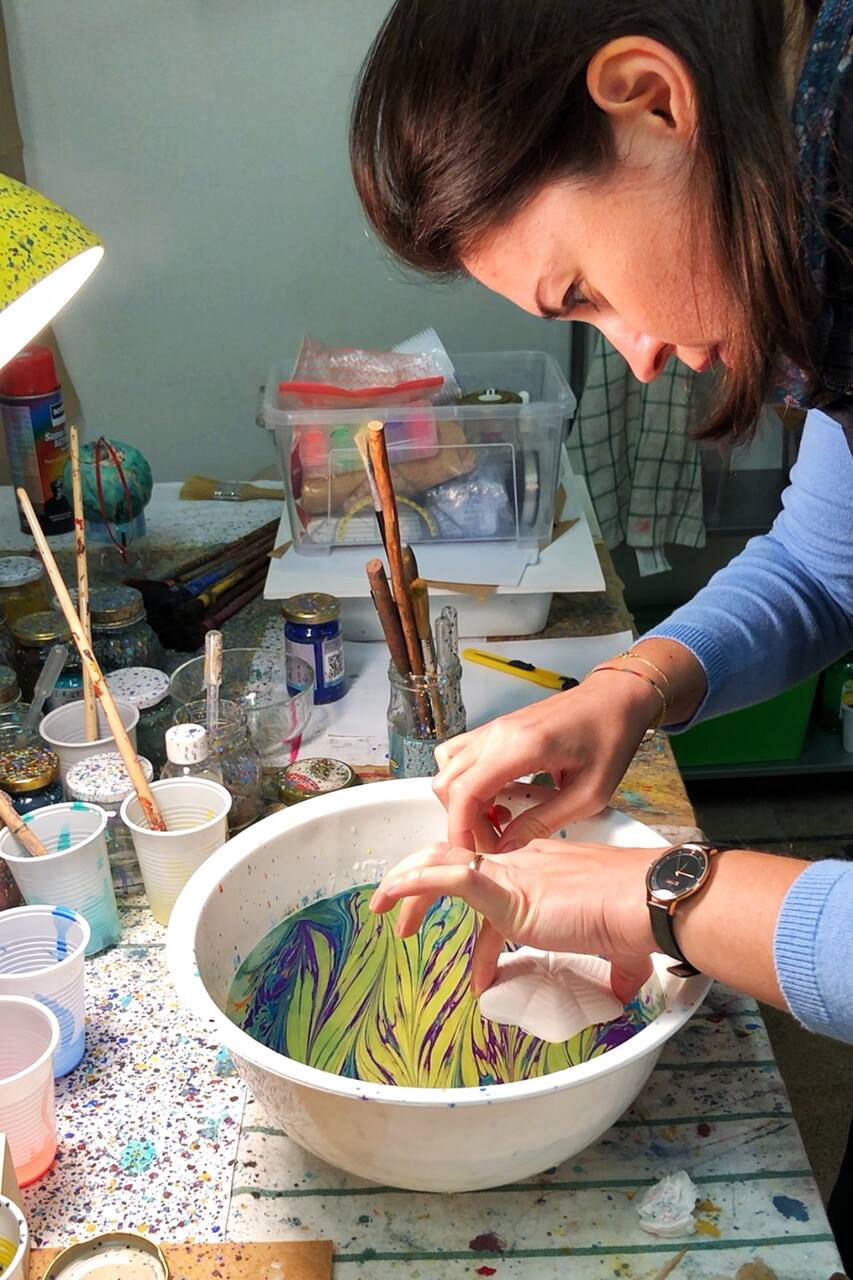 Marbling goods in Florentine style
Marbling goods in Florentine style
I am an interior architecture and academician. I was born in Bulgaria, grew up and have been lived in İstanbul for 28 years. While I met Ebru art (marbling) , I was studing at fine arts university. Many years later I decided to learn traditional Ebru (marbling) technique. I studied Ebru (marbling) in İstanbul where is the heart of this art. I have been teaching traditional Ebru (marbling) art for…
The experience will be focused on marbling goods, for example we will marble ceramic ball (during the Christmas time), we will marble ceramic hearts (during the Valentine's Day) or we will marble Michelangelo's David and Botticelli's Venus sculptures. The sculptures are suitable for carring in luggage easily. After a brief knowledge of the traditonal marbling technique, we will start to…
Please consider maximum 5 hours for drying your goods. Drying is due to weather conditions. If your goods dry shorter than 5 hours you will informed by us.
Drinks
Little tea/coffee break with little snack.
Equipment
Dyes, brushes, ceramic goods. We will provide all the materials for this experience.
Just bring your creativity and curiosity.