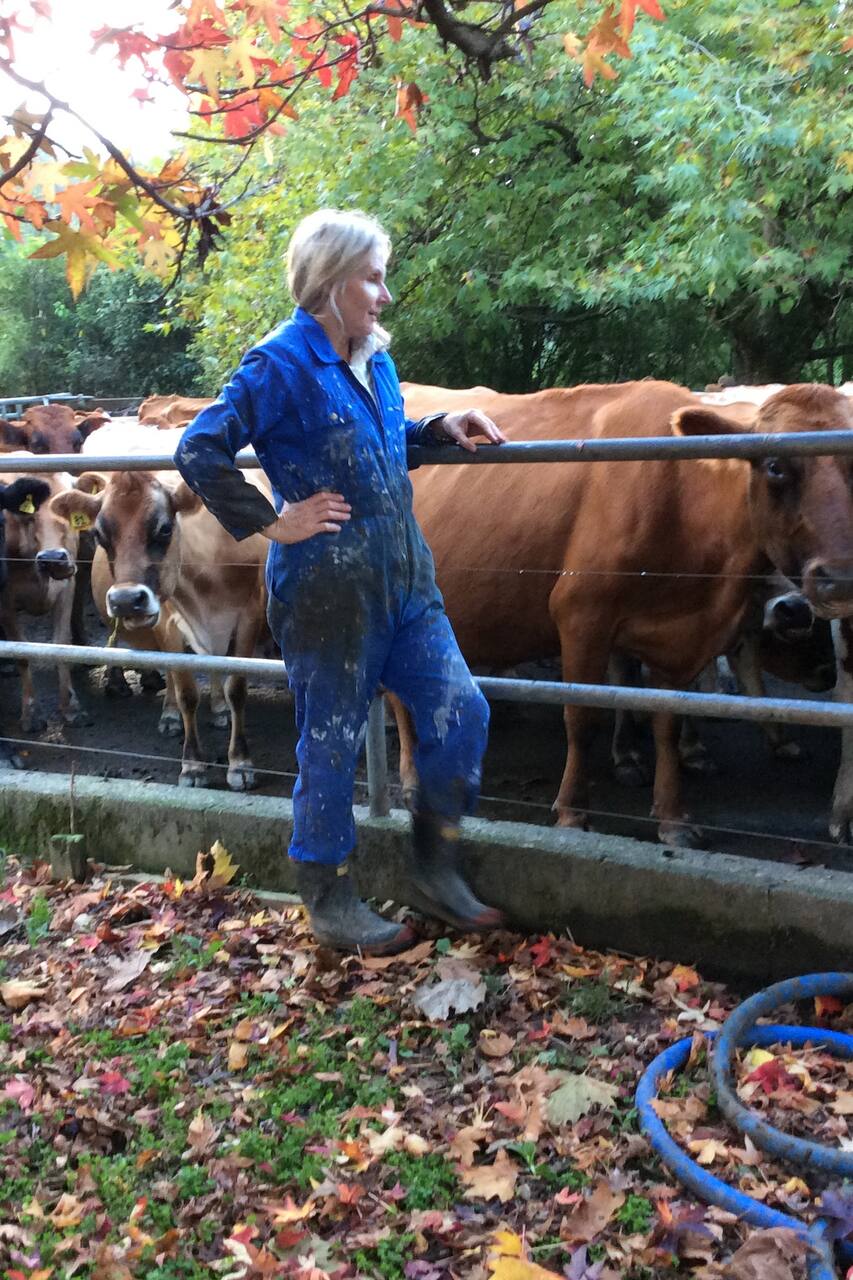 Day in the life of a Dairy Farmer
Day in the life of a Dairy Farmer
Welcome, I'm a Dairy and Beef farmer, I have milked cows since 1982 and have owned my own farm since 1994. I also a few sheep and a couple of pigs. Our family have won an enviroment award for planting along our river bank and we support the Taranaki Kiwi trust by maintaining the traps and protecting the natural kiwi habitiat on our road, I love the outdoors, working the land and especially meeting…
We will organise a package to suit you, if you want to be with the cows in the shed we recommend that you will need old clothes that can get dirty, we can supply your gumboots and overalls. Walk through stunning scenery with not a soul for miles and reconnect with nature and basic farming practices in peaceful natural environment. We will collect the cows from the serenity of their paddock, by…
All small children need to be accompanied by an adult at all times
커피, 차, 생수 및 기타
A freshly brewed coffee or cup of tea before or after your experience
장비
Gumboots, overalls, gloves A relaxing spa with views of the farm.
Old clothes that are ok to get dirty
We will milk the cows in our 15 a side hearingbone milking shed, just next to the Hutiwai road, nestled in between the Hutiwai State forest and Tongaporutu Conservation area. The farm is on the valley floor and is surrounded with native bush and pine trees, with an abundance of native birds.
신분증상의 사진과 대조할 수 있는 본인 사진을 찍어야 합니다. 이를 통해 에어비앤비가 트립에 참가하는 게스트를 확인할 수 있습니다. 이 절차는 한 번만 완료하시면 됩니다.
All small children need to be accompanied by an adult at all times
농장/목장체험
Day in the life of a Dairy Farmer