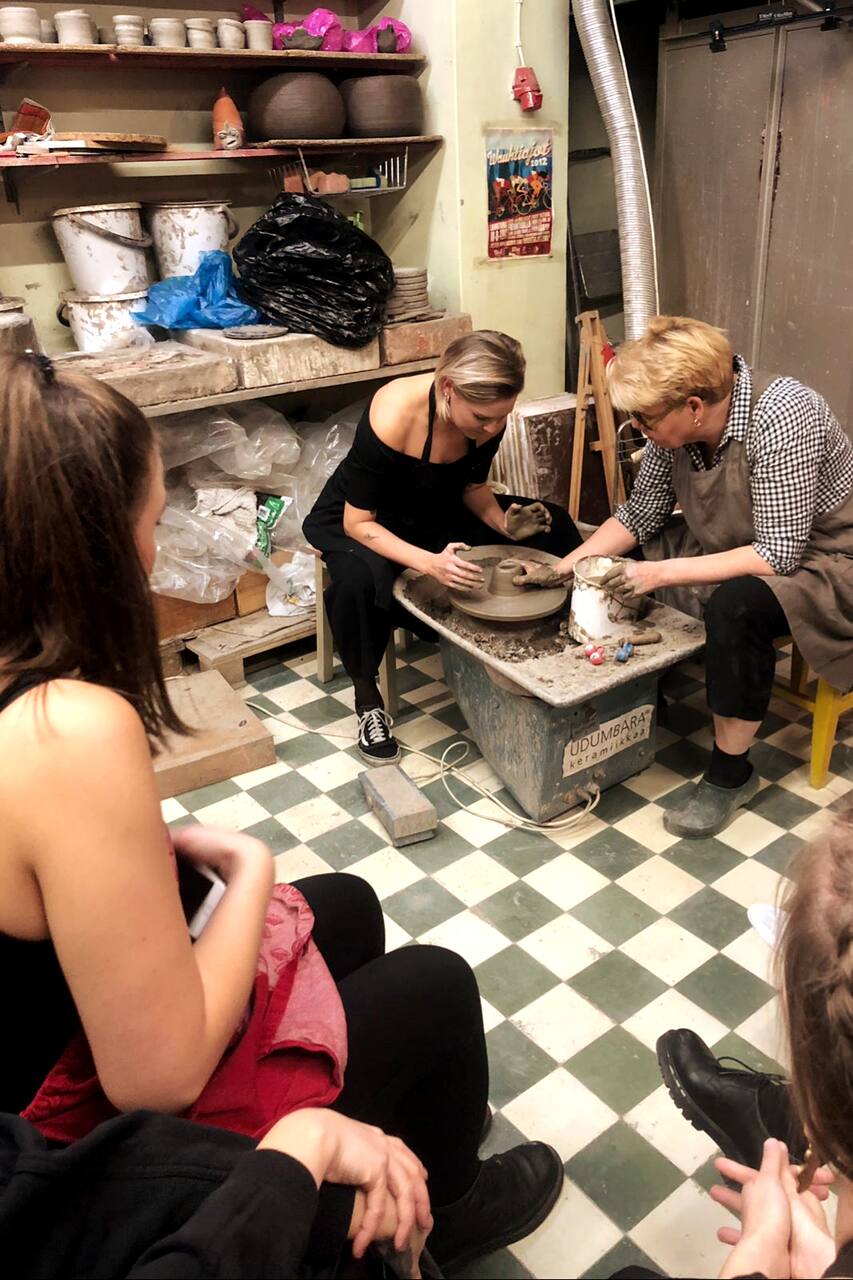 예약 가능한 날짜가 몇 개 남지 않았습니다!
I am a ceramic artist with an international background. My studio Udumbara Studio & Gallery (est.1994) is a earth-friendly pottery, we make sustainable pottery. the studio is run by ecological energy and our products (Tea Art, green sculptures and flowerpots) are made from wild, natural clay from the small village of Kultela in Somero, Southwestern Finland. You can check out my products at…
At UDUMBARA you are submerged in a real pottery studio with an experienced potter. If this is your lifelong dream, then roll up your sleeves and take the wheel for a spin at a throwing taster workshop in Helsinki. Now is the perfect opportunity to experience it! We'll start your taster workshop with a short demonstration covering the basics of wheel-based pottery. We have two pieces (500g )…
The event goes on for about 30 minutes to 2 hours depending on how many visitors we have. *Please keep in mind that the cost of finishing, firing, glazing shipping is extra.
Drinks
We serve green tea for our potters.
We will provide you with aprons, but don't wear your sunday bests, be aware that finnish wild clay is strong with iron and it can stain light colour clothes.
Long fingernails can interfere your pottery work.