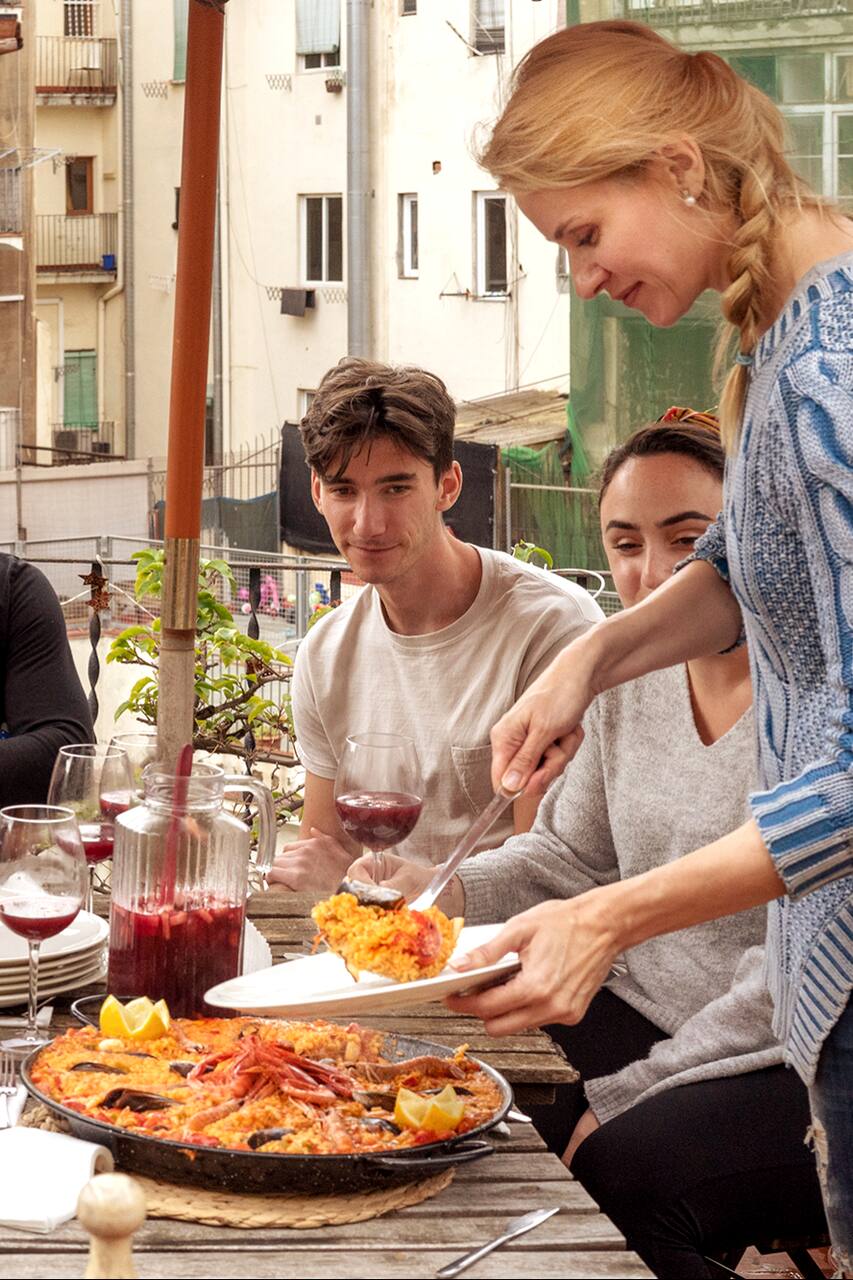 최고의 파에야와 상그리아 + 카탈루냐 건축 투어
최고의 파에야와 상그리아 + 카탈루냐 건축 투어
Includes:
음식, 음료, 입장권 1매, 교통편
Hello! I'm Helina. I've just started this new experience, where I combine my cooking paella class, (which I regularly conduct in Barcelona old center near Boqueria market, look reviews on my airbnb page:) with exploring amazing Colonia Guell, with it's Gaudi's Crypt, included in UNESCO Heritage "Work of Gaudi"! Six years ago I came to Barcelona to study and I met here my beloved Catalan husband…
I meet my guests in the Plaza Catalunya, from where in my car we will drive to Colony Güell, a unique, atypical industrial village which architecture represents the works of the greatest Catalan architects - Antoni Gaudi, Francesc Berenguer, Joan Rubió, where the Sagrada Familia prototype, Gaudi's crypt located. Here, after visiting the Gaudi crypt and walking through this antique village, we will…
This is a small group experience! No more than 4 people:) In this way my guests will enjoy the cozy soulful atmosphere of a small company and will take a very active part in whole cooking process!
Drinks
Glass of Clara (Catalan beer) in local pub, then Wine, Sangria, Bear, Whiskey, Soft drink during whole cooking process!
Tickets
Ticket to Gaudi's crypt (7euro)
Transportation
I will drive my guests by my own car from plaza Catalunya to Colonia Guell and my family home, where our class take place