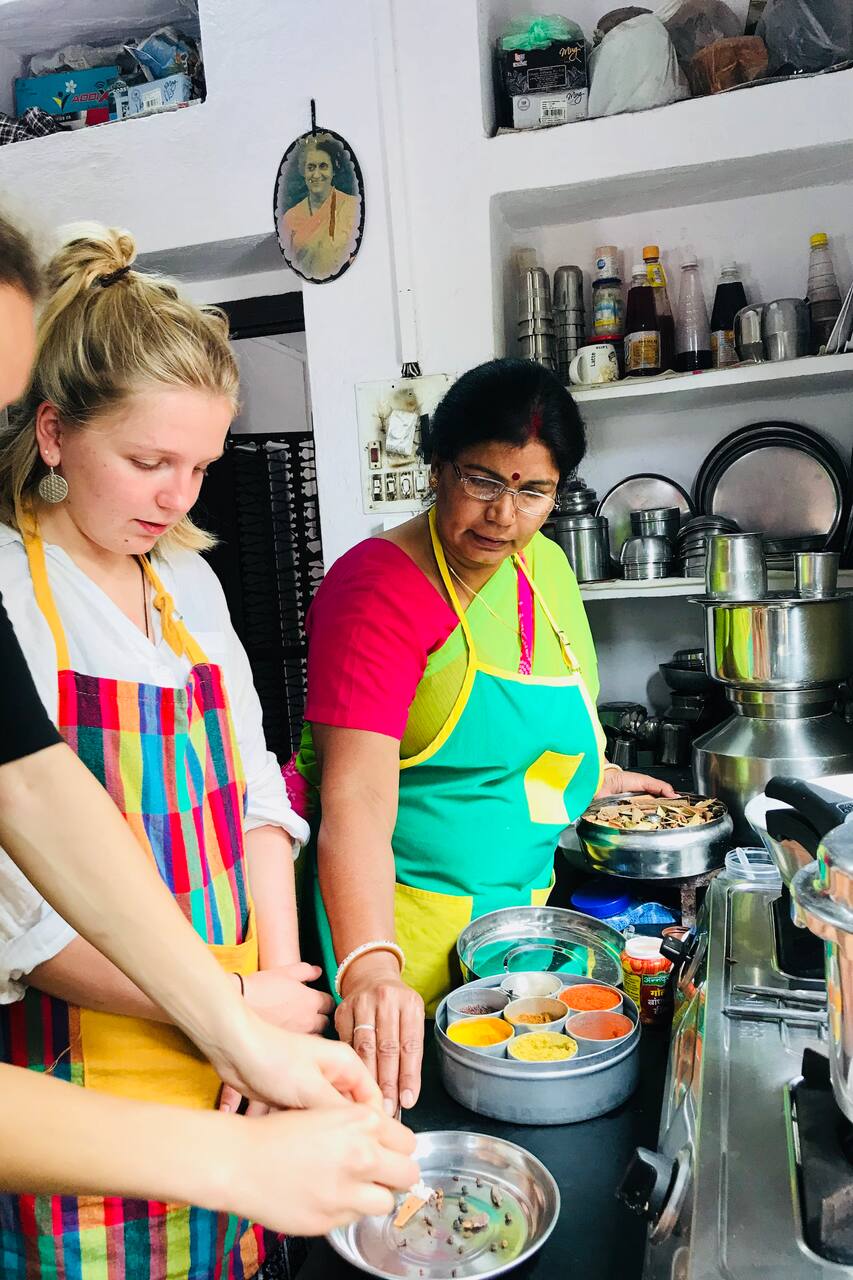 Mamta cooking class udaipur
Mamta cooking class udaipur
If you are looking something which makes your soul happy than just sign up with hs for make your day memorable in udaipur with the good ,healthy and quality food. Give us a chance to show you how we cook indian food with how many spuces and fresh things. If you are in udaipur feel free to contact us for best cooking experience with us..
If you want to take a cooking class at least 1 day before you have to book with us... whenever you going to book your class with us. Everything we going to provide you from our side for example spices and recipe and everything . Once you will sign up and we goingto start you cooking that time.. Normally everyday we start our class for lunch at 11:00am and around 2:00pm you eat your lunch…
Our clients need to book there for cooking atleast before one day ...