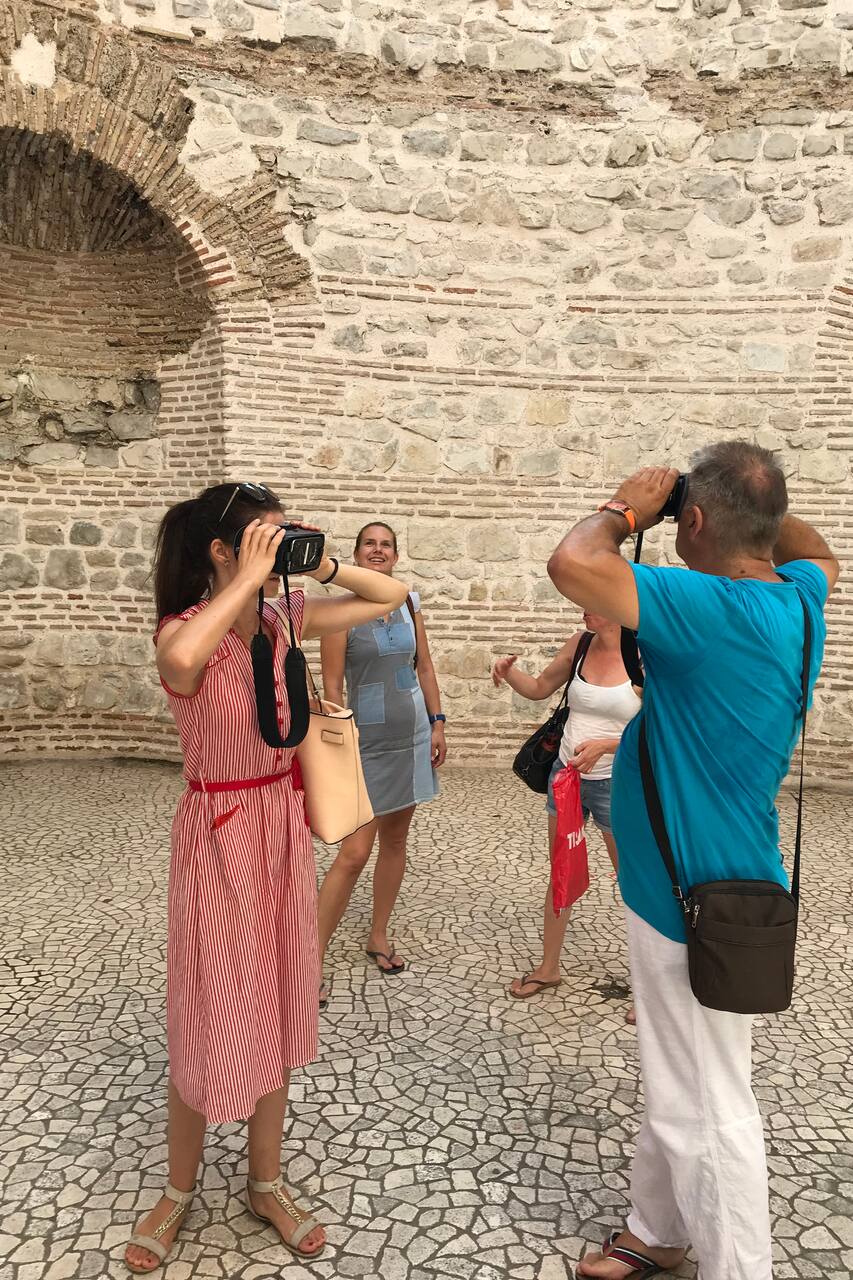 In our travel agency, we always try to find new and interesting ways of showing you Split's rich history. That's why we choose local guides who can always put in some extra details about the city and local people. Our tour guide, Anita, was born and raised in Split, and after a few years of living in Chile, she decided to return with her family to this incredible city. She is an experienced tour…
Ever imagined visiting the legendary Diocletian's Palace in Split and being able to reach to the ancient Roman civilization that built this World Cultural Heritage UNESCO site? Well, now you can! With the use of a Virtual Reality headset, you can observe their on-site surroundings as they were 1700 years ago. This is an innovative and unique way to discover the heritage of Split – "your senses…
장비
We will provide VR googles and equipment so you can enjoy your VR tour!
As this is a walking tour in the open space, please dress according to the weather conditions. Wear cap during summer, sunscreen and, if it's raining, bring an umbrella or raincoat.
You will meet your guide in the "model of Split City" (located at the Riva), you can't miss her because she will be the only one with virtual reality headset! From there, she'll take you around every corner of the Diocletian's palace and show you how it looked 1700 years ago! In this 2 hours tour, we will stop and observe with the Virtual Reality Headsets the following sites Golden Gate, Triclinium, Peristyle, Temple of Jupiter, Palace frontis.