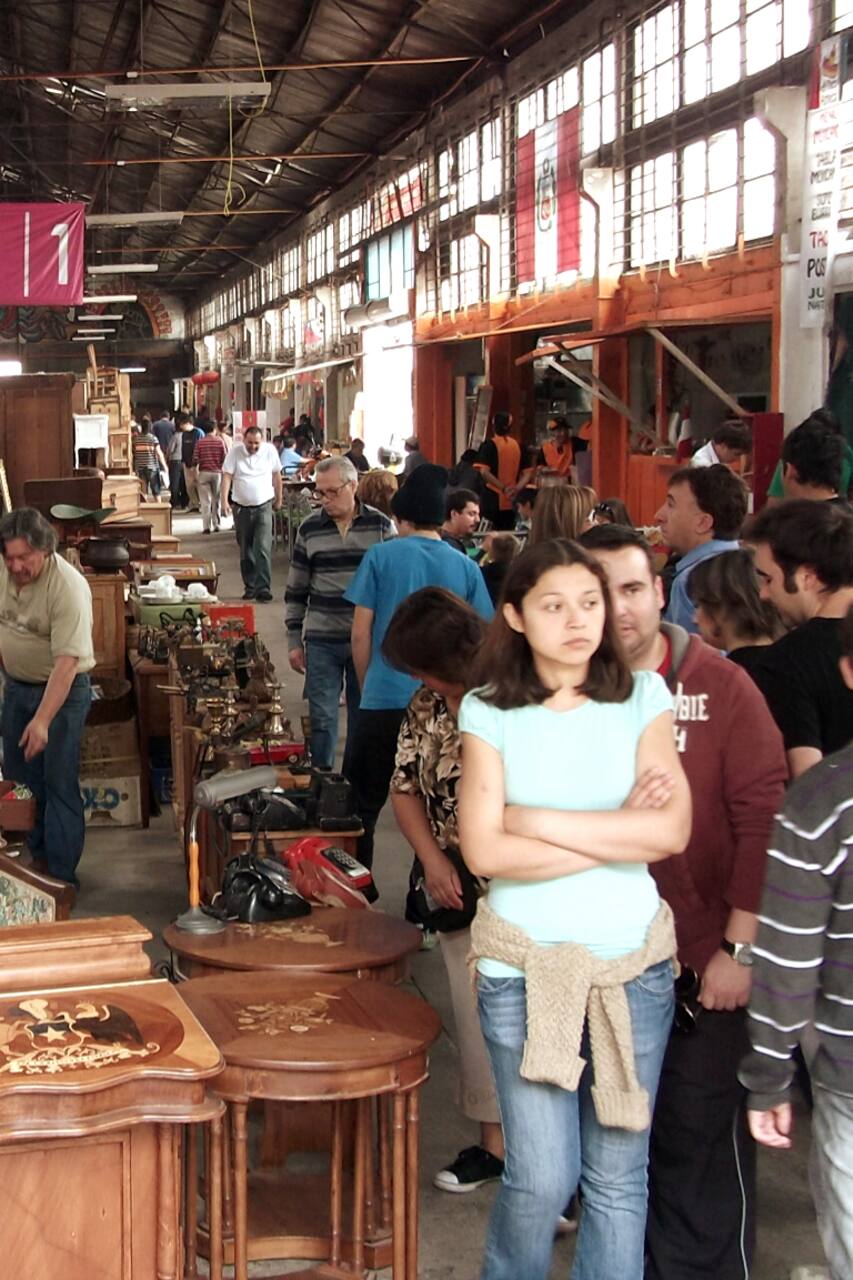 Walking Santiago's Flea Market
Walking Santiago's Flea Market
I have been a leading member in Santiago of an International German organization for the last 8 years ( Internations.org ) . There we plan all kind of fun activities for either short or long term visitors at Chile. I did live 3 years in Rome, Italy and 15 years in Chicago, EEUU. I love to organize all kind of activities such trekking at Santiago hills, horse back riding, visits to traditional…
The Flea Market opens only on weekends, best day is Sunday. We are going either in my car or the metro train so you can also experience a metro ride in Santiago, you decide. At 9:00 hrs I meet you at your place or we meet at Tobalaba metro station or other metro station close to your place. The Flea Market was born during the 40s, and now covers several blocks with warehouses and outdoor…
It is not a dangerous area but as any place with a lot of people walking around don't bring any expensive values and be careful with your wallet.
Snacks
I'll provide some snacks during the walk.
Drinks
I'll provide water and sodas.
Transportation
It includes transportation at my car or metro tickets if you prefer to go by metro.
Bring sun block, hat if need, sun glasses , and confortable clothe for walking.