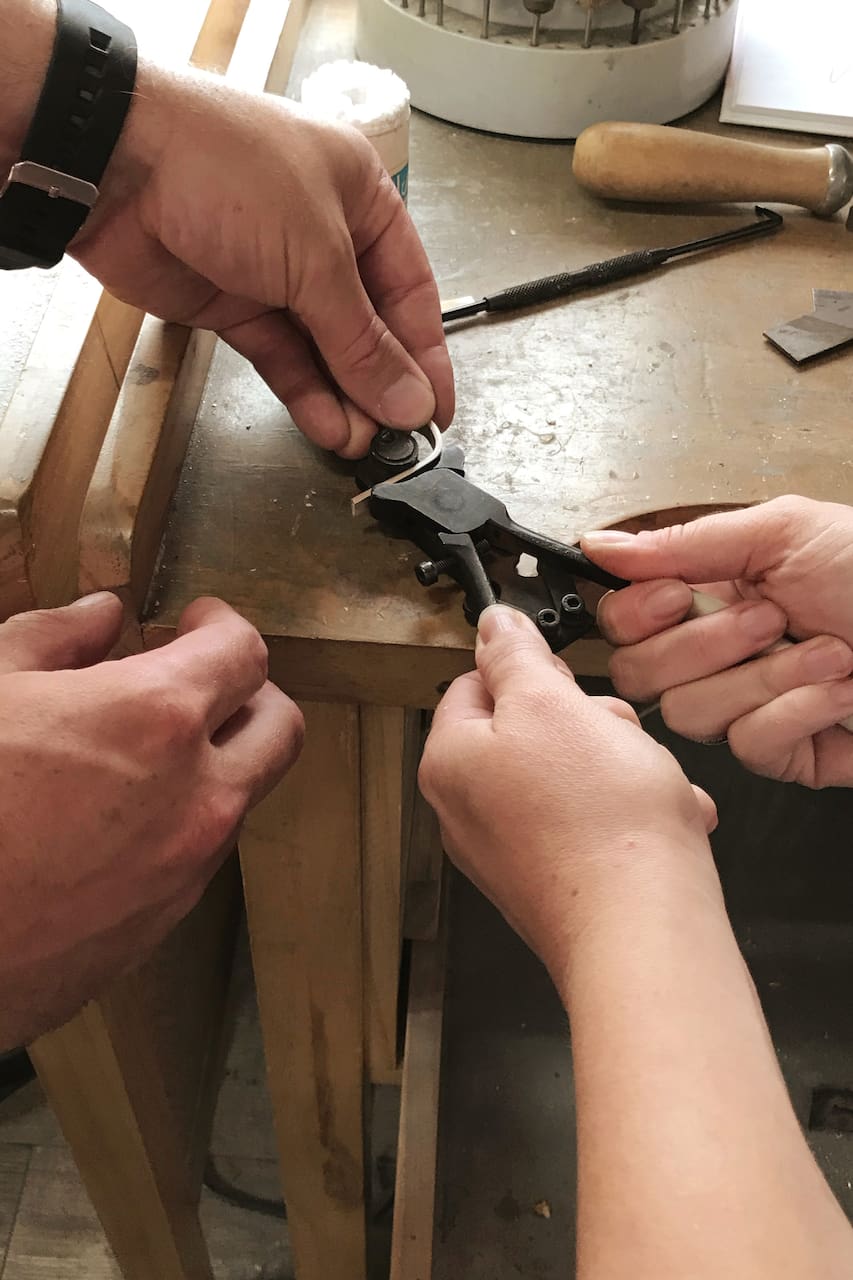 Wedding Ring Making in Cornwall
Wedding Ring Making in Cornwall
I have been making jewellery in the beautiful county of Cornwall for 20 years and am well qualified to teach wedding ring making experiences. I have made rings with many couples over the years in my beautiful well equipped studio beside my house, which is 5 minutes walk from the railway station. I am passionate about my craft and would love to share my passion with you.
You'll arrive about 10am and I'll put the kettle on for a cuppa with biscuits. We will have already decided on the metal you would like to use for your final rings, which can be silver or gold. Gold will be at an additional cost which will be paid for in advance. Prices are listed below. I will then demonstrate and talk you through every step of the way. We will start with quick sample…
You need have no prior experience of jewellery making as everything will be explained and demonstrated. I will be there every step of the way and your rings will have a professional finish.
Food
A 2 course home cooked lunch for two with a vegetarian option plus tea/coffee, soft drink and biscuits