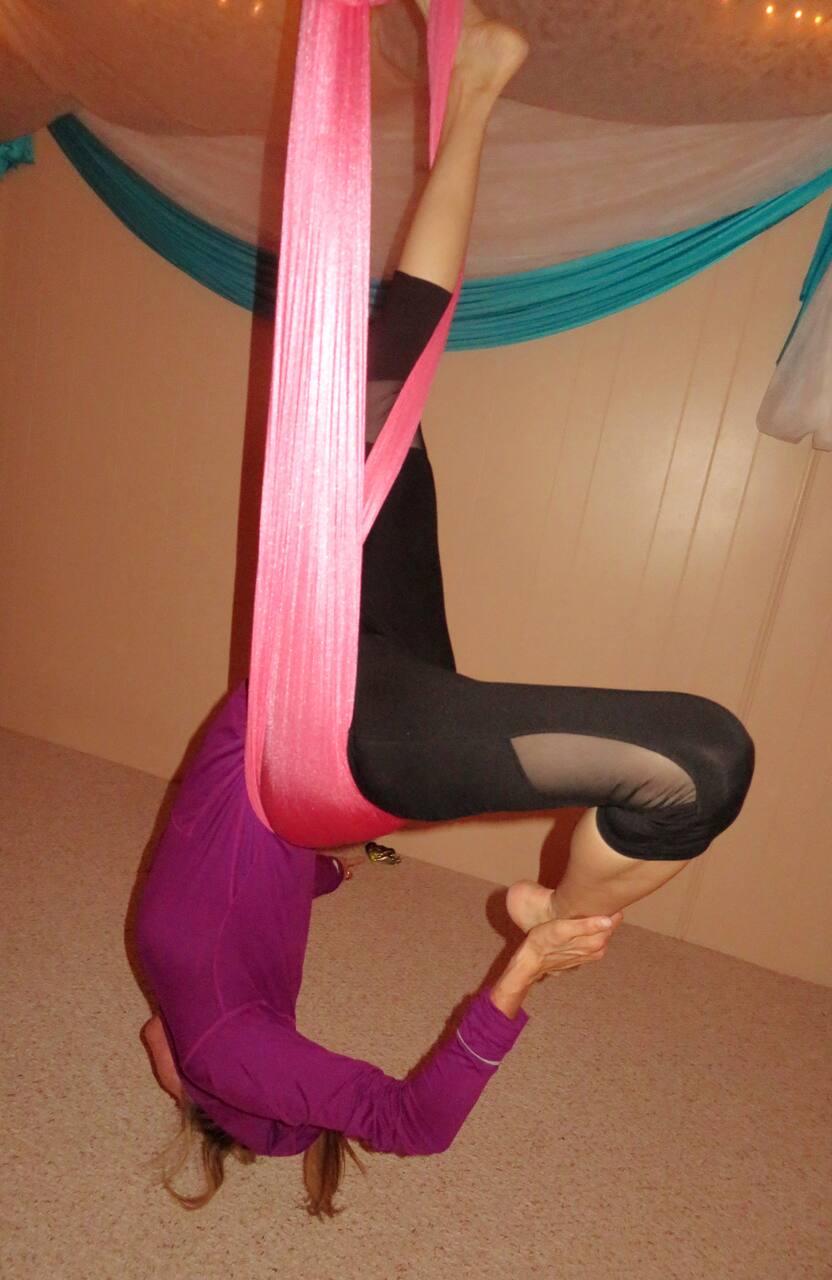 Cradle Yoga is a heavenly experience!
Cradle Yoga is a heavenly experience!
As founder of Acro Yoga Genesee County and owner of Cradle Yoga Studio, I am a certified yoga instructor with over 25 years of experience. Cradle Yoga is the only studio in the county to offer weekly Aerial yoga and Wall yoga classes. It is also the first and only local studio to teach Acro Yoga playshops. As the sole instructor, I also offer private group sessions in all these 3 unique types of…
Cradle Yoga, a playful form of yoga, uses silky stretchy fabric you can lay in like a hammock. You'll perform poses in and out of the cradle, working EVERY muscle in your body - some you may have forgotten you even had - while having a total blast! Laughter is always strongly encouraged, which has also been scientifically proven to be beneficial for your health! Pampering your entire body in…
Guests are usually most comfortable wearing loose clothing that covers both underarms and knees.
Equipment
A yoga cradle is a 9 foot wide fabric guests lay in like a hammock, performing playful poses while having fun getting fit.
No yoga mat is needed. Just wear comfy, stretchy clothing and bring water for hydration..