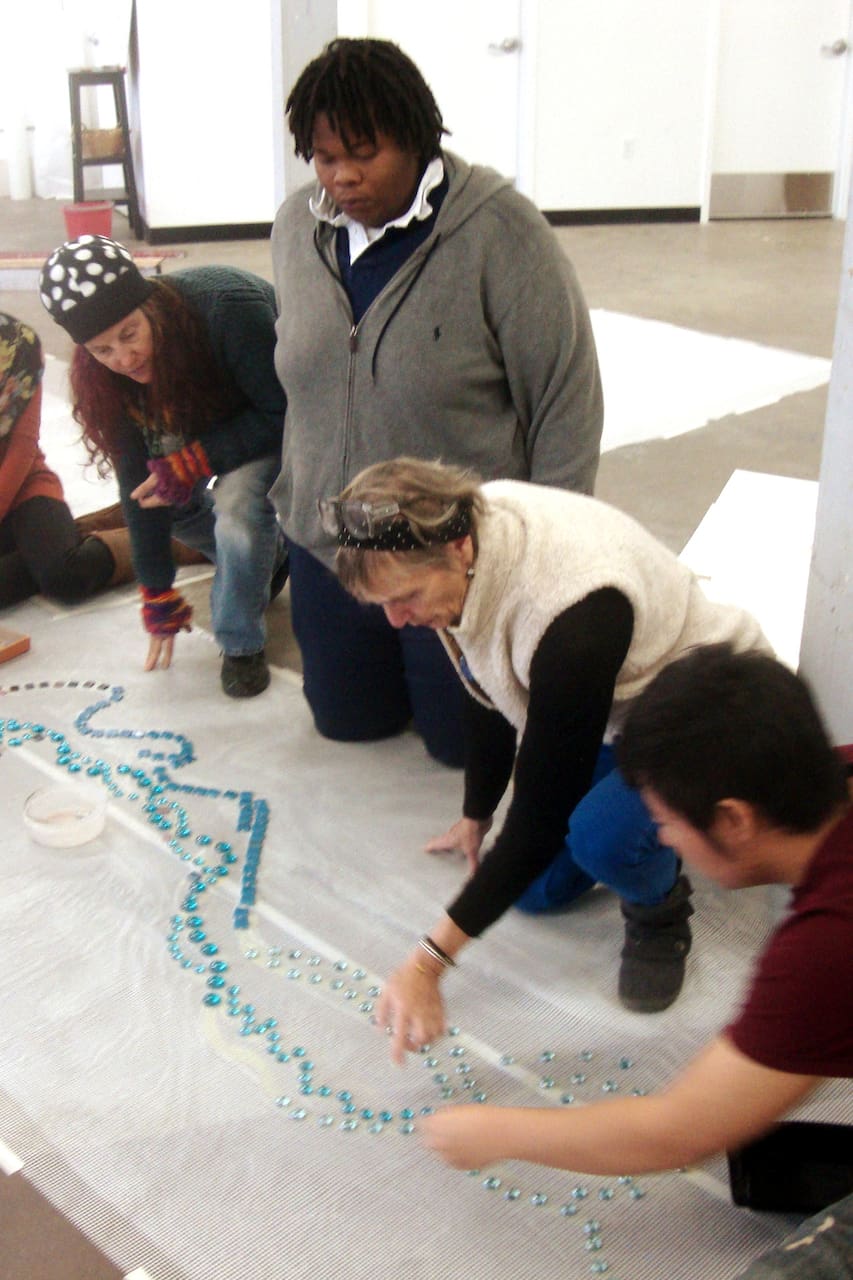 Leave your Mark - Make Public Art
Leave your Mark - Make Public Art
I make Public Art that energizes & empowers communities. I have worked internationally with communities great and small to make Public Art, most recently in India and in Chile. As Artist In Residence w/ Missouri Arts Council I've helped over 5,000 residents in 25+ towns tell their story in line, shape & color. At MosaicaRose, my storefront studio, I host classes & art parties. I create mosaic…
Meet at MosaicaRose Studio in the heart of Historic Commercial Street, gathering in my Urban Zoo Sculpture Garden. Get inspired to make Public Art in a 10 - 15 minute walking tour of local public art. Head back to the studio to create a mosaic design to add to 'C'-Street's Public Art Wall, choosing from a vast & exotic selection of glass, ceramic & stone tiles. Fueled by snacks of tea, coffee…
No experience is necessary to enjoy this activity - I'm a great teacher!
간식
Historic 'C' Street is home to a good number of artisan bakeries. tea and coffee shops. I will offer a varied selection.
Discover little known art treasures on Historic Commercial Street: Bling-y Birds frolic unseen along Blaine Lane and a large mustachioed sculpture is a bright surprise on "Tickle Alley". Enjoy twirling around the Nazca Bird Flight sidewalk alongside Cafe Cusco on Robberson Ave. or sit in a train engine designed by an artist at the Jefferson Avenue Rail Road Footbridge!
아트 클래스
Leave your Mark - Make Public Art
새로운 트립