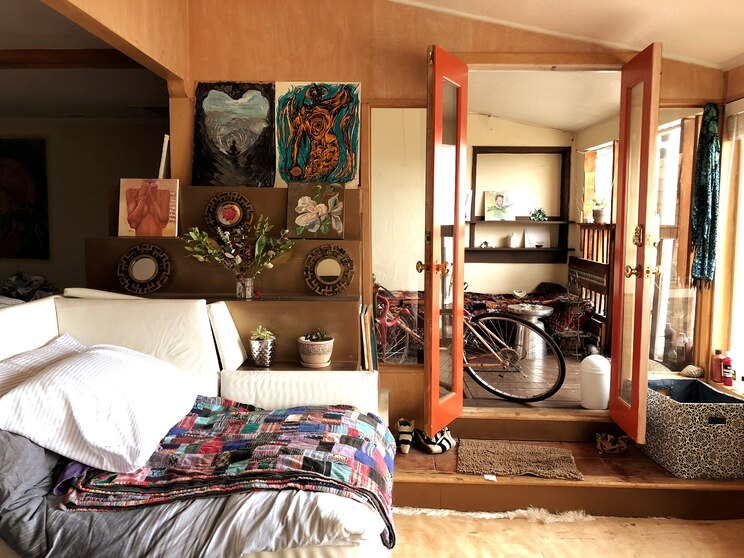 Magic & Flow ~ Creative Therapy
Magic & Flow ~ Creative Therapy
Our intention is to create an experience for humans interested in unlocking their potential as a creative, intelligent, & talented Being Customizable ~ pick 2 of 3 1) Abigail ~ will offer Intention Setting, Sacred Ritual + Alter Building, & Tarot Card Reading ~ Intention-setting helps create a shared vision ~…

Tarot Cards + Alter Building Materials + Art Materials
Abigail is a healer & spoken artist ~ ~ her intention is to unlock human potential in every being she meets ~ she is from East Coast, as a "retired" Deloitte Consultant ~ she expresses love = quality time, intentional touch, & spoken word ~ she is an certified Reiki pracitioner & yoga teacher & has a degree in Psychology Anna is an architect & visual artist ~ ~ her dream is to create a museum of art ~ she moved to SF from eastern Europe, ~ her joy emanates from within, especially when creating art with conscious beings ~ she has a degree in Art & Ar
We are located in Noe Valley + Glen Park ~ it is absolutely beautiful here, so if desired we can do a 45 min walk around the neighborhood for one of our activities, where you will gain access to views of the entire city + the bay bridge. Otherwise, we will stay in our apartment for the experience, which also has magnificent views of San Francisco.
신분증상의 사진과 대조할 수 있는 본인 사진을 찍어야 합니다. 이를 통해 에어비앤비가 트립에 참가하는 게스트를 확인할 수 있습니다. 이 절차는 한 번만 완료하시면 됩니다.
Our intention is to create an environment that fosters healing & creativity! Guests from out of town interested in staying overnight, can find us on Airbnb. That is an option!
워크숍
Magic & Flow ~ Creative Therapy
새로운 트립