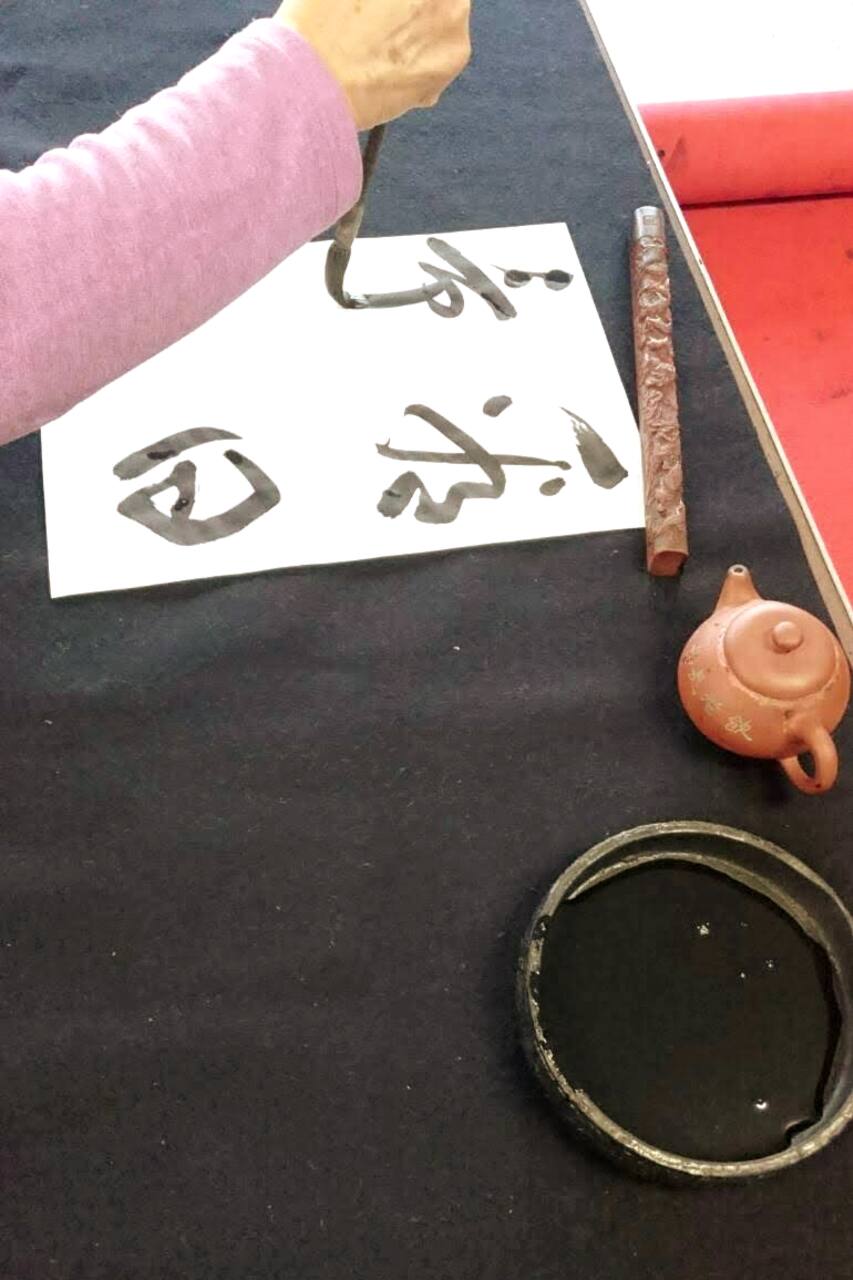 Calligraphy and farmers' life
Calligraphy and farmers' life
This experience is done by me(Torai) and Hiroko. Hiroko is Shihan, master calligrapher, and have been calligraphy teacher for locals for 30 years. She was fascinated by "Shodo" when she was high school student. Since then she has been pursuing the beauty of "Shodo." I(Torai) am graduate student majoring in law and love to visit/stay in countryside. In this experience, I will help Hiroko's…
1) Practice calligraphy, which is called "Shodo," with Hiroko. Just tracing teacher's model would be easy, but we want you to do calligraphy by yourself. We will practice it in Shodo school for locals. You can also experience copying sutra, which is one of Buddhist training. 2)Experience local farmers' afternoon in 70-year-old traditional Japanese house: meeting with farmers, viewing house, and…
"Shodo" uses ink and we will do it on "Tatami" floor, so please wear proper clothes.
Food
Lunch fee included. Happy to introduce traditional Japanese foods. 
Drinks
Green tee, coffee, and so on.
Equipment
Calligraphy set is prepared by us. You can bring back the small brush you used for the experience and your works
Calligraphy is held in local "Shodo" school. After that, we will move to 70-year-old traditional house and spend afternoon there. At last, we will visit "Shotensama," local temple.
워크숍
Calligraphy and farmers' life
새로운 트립