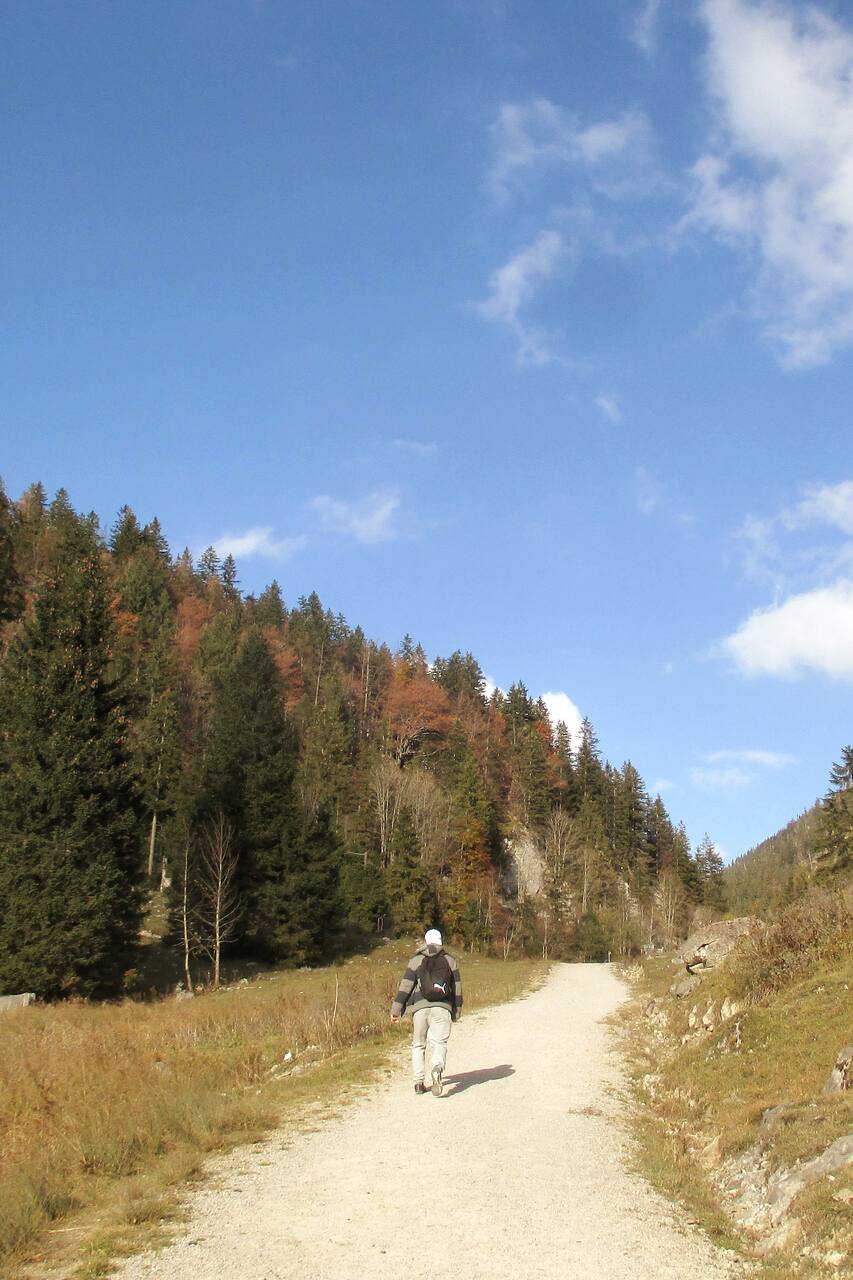 Wanderlust: Waterfall and Lake Tour
Wanderlust: Waterfall and Lake Tour
Includes:
음식, 음료, 입장권 1매, 장비
I have been offering and providing hikes ever since Airbnb released experiences for Munich. Born in a small village in the black forest, hiking has been an integral part of my live as fare as I can think back. Some of my best memories revolve around hiking in Germany, Austria, Switzerland, France, Spain, Canada, Mexico, Japan, England and China. Since moving to Munich for my job around 6 years…
Join in to discover not only a waterfall, a mountain lake, but also Germany's hiking passion on a carefully crafted tour. Let's meet at the central railway station (Hauptbahnhof) Munich track 34 and take the train towards Mangfall Mountains. Once there let's get to a forest leading to a nice waterfall. After checking out the waterfall, let's continue following the twisting river through the…
A must: Comfortable shoes (e.g. hiking, running shoes) with good grip sole Recommended: OK condition, sure-footedness, 1l of drinking water, jacket Experience is subjected to weather conditions
음식
one piece of organic fruit e.g. organic orange or similar
음료
ca. 0.2l organic juice, e.g. organic grape juice, organic orange juice, or organic coconut juice
티켓
Train transportation. I will buy tickets after/on everybody's arrival.
야외 장비, 안전 장비 및 기타
Rain poncho (in case it rains) First Aid Kit Disinfect spray Power bank (so you can recharge your mobile phone, ...)
Roughly 1 liter of drinking water (able to buy more on the way if required)
Food/snacks (quantity depending on if you want to eat in the Alm and, or restaurant on the way up or not)
Rain jacket (depending on the weather, so if rain is likely)
Jacket (depending on temperature, if it is not to cold and you bring a rain jacket you don't need to bring this additional jacket)
Baseball hat or comparable (in case on the day its going to be sunny)
Backpack to put your stuff (mentioned above)
Comfortable shoes (e.g. hiking, running shoes with good grip sole)
We will visit not one, but multiple interesting spots making the best out of your time on the trip: Josefsthaler Wasserfall which lies hidden within a beautiful forest, a nice and scenic river which feeds the waterfall, Spitzingsee, one of Bavaria's largest mountain lakes, the small local town that lies at the lake, the path of a former, now gone, train line which was used to transport wood on, and a local church.
A must: Comfortable shoes (e.g. hiking, running shoes) with good grip sole Recommended: OK condition, sure-footedness, 1l of drinking water, jacket Experience is subjected to weather conditions
등산
Wanderlust: Waterfall and Lake Tour
새로운 트립