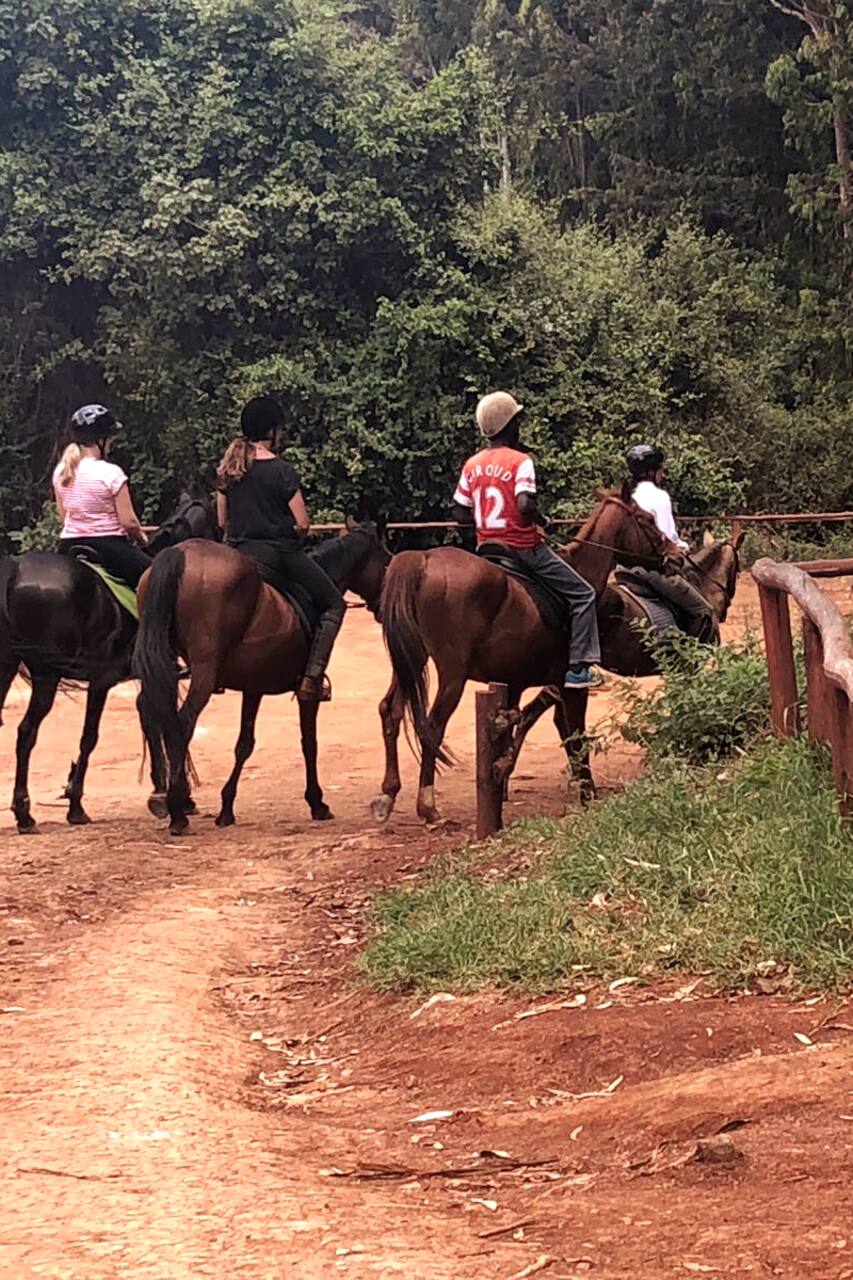 Magical horseride in karura forest
Magical horseride in karura forest
I am a german equestrian trainer living in kenya, nairobi. Having worked in the horse safari industry for a while I love to share my passion for nature and horses.
We will meet you at the Gate (Sigiria Gate F). Meet and greet your guides and horses and let our horse take you around the western part of the magical karura forest. Enjoy this inspirational part of Nairobi from a perspective of a horse. At the end of the ride we will be enjoying a smoothie from kenyan grown fruits and vegetables at the cozy Sigiria Cafe.
We will provide a Riding Hat for you. Ladies, please note: we can not accommodate your handbag on the horse :-)
음료
A smoothie of your choice
티켓
You will receive an entrance ticket to the forest valid all day long. This allows multiple entrance.
suitable wear, comfortable clothes for horse riding
We will amble along pathways in the spectacular karura forest (sigiria section), breath in the eucalyptus fragrance of the up to 80 year old alien trees that are part of karuras history and listen to the beats and sounds of the bush. We will ride for up to 1/1.5 hours and end with the most healthy smoothie made from sunkissed fruits and veggies that will rejuvenate your cells after being taken away into the world of arboreal greatness.
승마
Magical horseride in karura forest