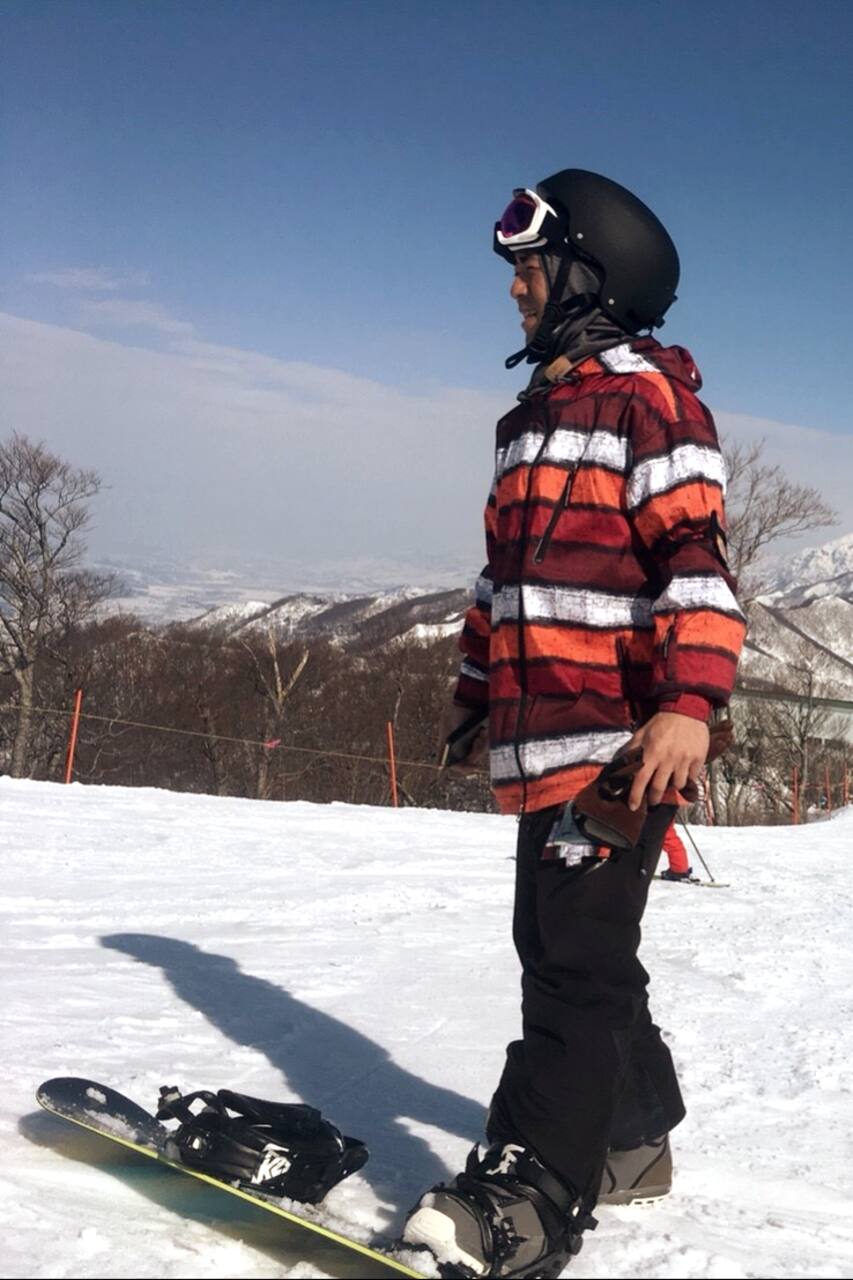 Languages:
언어에 상관없이 즐길 수 있는 트립
Hello Im toru. I loved nature and emigrated to Echigo Yuzawa from kawagoe. I aim at the self-sufficient life now. For example, spring is "wild vegetable" summer is "casting net in river fish" fall is "mushroom". If it is Yuzawa-machi, leave it to me. In addition, I acquired a qualification of the snowboarding. Let's snowboard without an injury happily.
We meet up in Echigo-yuzawa station and go to rental shop. You choice your boots and board. ※Full rent(board, wear etc...) 5,000 yen / 1 day 8,000 yen / 2 day Next is go to ski resort. I teach snowboarding and take picture your cool snowboarding. Then I sent picture for you :) If you interesting Japanese culture I guide yuzawa's onsen and very very secret restaurant. This restaurant can eat…
snowboard full set ¥5,000 yen (most cheap) including board & bout & wear & grub & goggle & cap. lift ticket I know discount price in ski resort. 1 lift ¥ 500 yen 1day ¥ 3,400 yen
Tickets
Onsen ticket(If you want to onsen)
This place echigo-yuzawa ski resort. Many nature place. I may see wild animal.
모든 트립은 예약 후 24시간 이내에 취소 및 전액 환불이 가능합니다.
항상 에어비앤비를 통해 대화하세요. 안전한 결제를 위해 에어비앤비 웹사이트나 앱 외부에서 송금하거나 대화를 나누지 마세요.
snowboard full set ¥5,000 yen (most cheap) including board & bout & wear & grub & goggle & cap. lift ticket I know discount price in ski resort. 1 lift ¥ 500 yen 1day ¥ 3,400 yen