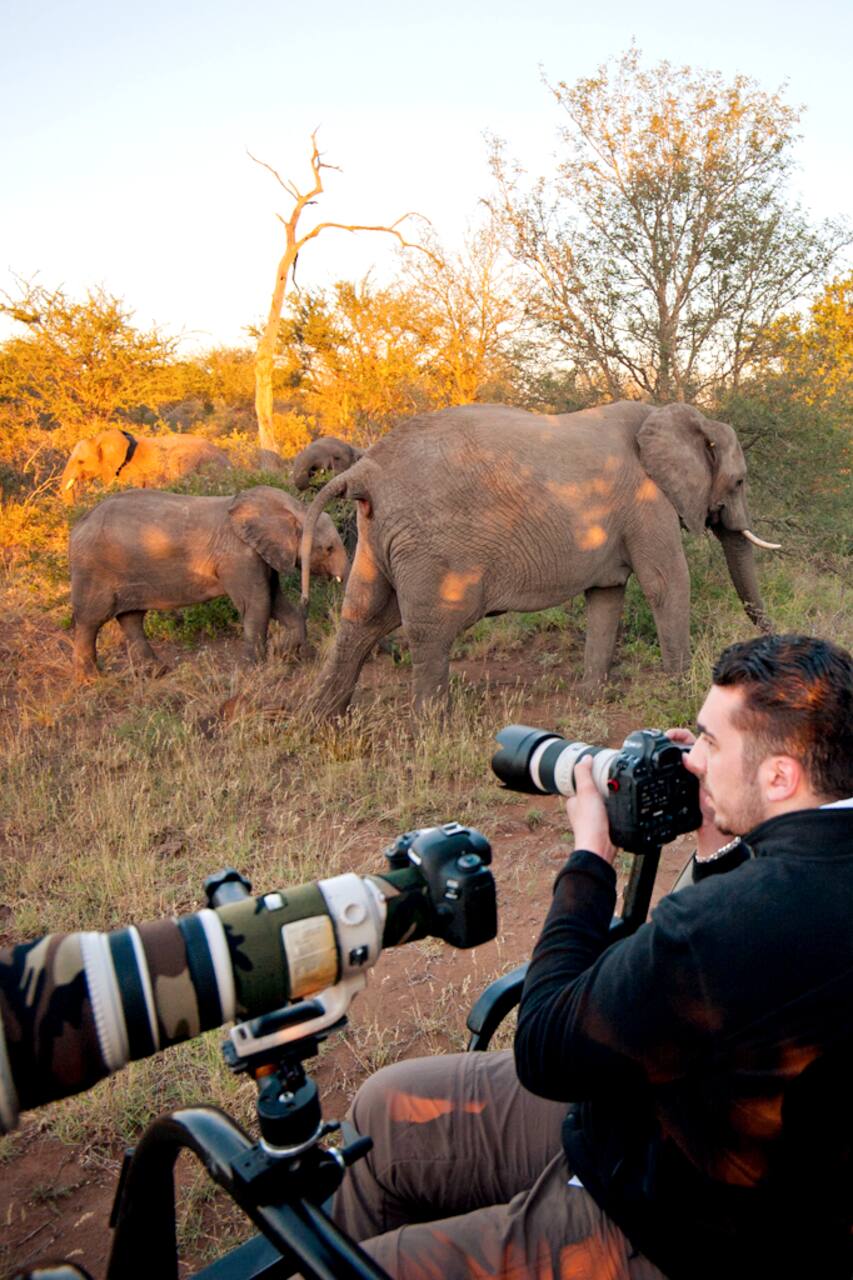 Wildlife Photos with a profesional
Wildlife Photos with a profesional
I have been involved in professional wildlife guiding, wildlife management and eco-tourism since 1996. My wife and I started Africa Unlocked in 2009, specializing in privately guided safaris and wildlife photography. Currently I leads specialist wildlife photography safaris through South Africa, Botswana, Zambia, Tanzania, Mozambique, Kenya and Uganda. I regularly contribute wildlife articles to…
You will be taken to a wildlife rich area nearby and put in position to photograph a variety of animals in a natural setting. We will photograph wildlife during early morning and late afternoon and use the middle of the day to go though post processing techniques and informal and fun presentations. Camera rentals are available for those without the gear.
Transportation
Transportation in air conditioned luxury SUV to and from local Game Reserves are included.
Equipment
Camera gear rentals can be provided depending on whether guests require it or have their own.
Appropriate clothing for outdoors