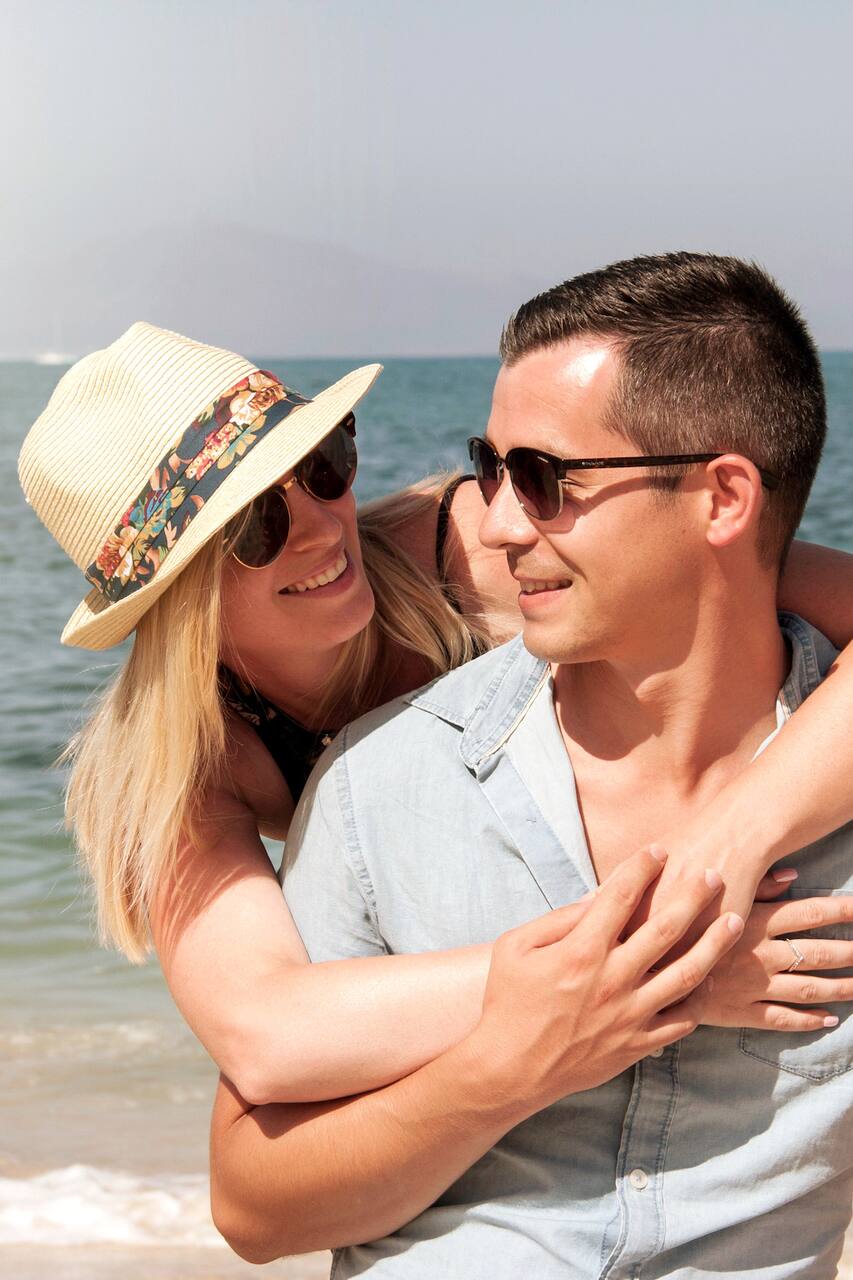 I'm experienced professional photographer who is addicted to travel and expert in portraits, couple and family photos. Photography is my job, my hobby, my love. I don't have a lot of good pictures by myself while I'm traveling without my wife (she is a wonderful photographer), just a million of selfies. For this reason, in a light walking photo shooting form, I would like to show you the best…
We will meet in the fishermen bar La Lonja, which is situated in the port of Corralejo. After a cup of coffee or a glass of beer/soft drink (everything is on me) we will walk through picturesque parts of Corralejo towards the golden beaches. During our walk I will make a great photo shoot for you. If you wish, we can make a bikini photo session in the beach too. It doesn't matter if you will be…
The light walking photo session will take around 2 hours. Please note that anyone in the experience needs to book a place. If everyone agrees, the photo session can be slightly postponed to meet better weather conditions if needed. Let's be flexible in order to have better photos :)
음료
Coffee, beer or soft drinks.
장비
You'll receive around 100 professionally edited photos delivered to you digitally within five days after the experience
Some warm clothes in case the weather changes
We'll be in Corralejo and it's sandy beaches. This is a unique place which proudly deserve to be in the postcards representing the beauty of Fuerteventura. If you will express the wish to have a walk and photo shooting in other location (for example Dunes of Corralejo), I am open to it.
향후 예약 가능 일자
원하시는 시간에 예약 가능한 트립이 없다면, 하실 수 있습니다.
8월 21일 수요일  

오후 5:00~오후 7:00.
6자리 중 6자리 남음
이 트립은 주류를 포함합니다. 법적 음주 가능 나이에 해당하는 게스트에게만 주류가 제공됩니다.
The light walking photo session will take around 2 hours. Please note that anyone in the experience needs to book a place. If everyone agrees, the photo session can be slightly postponed to meet better weather conditions if needed. Let's be flexible in order to have better photos :)