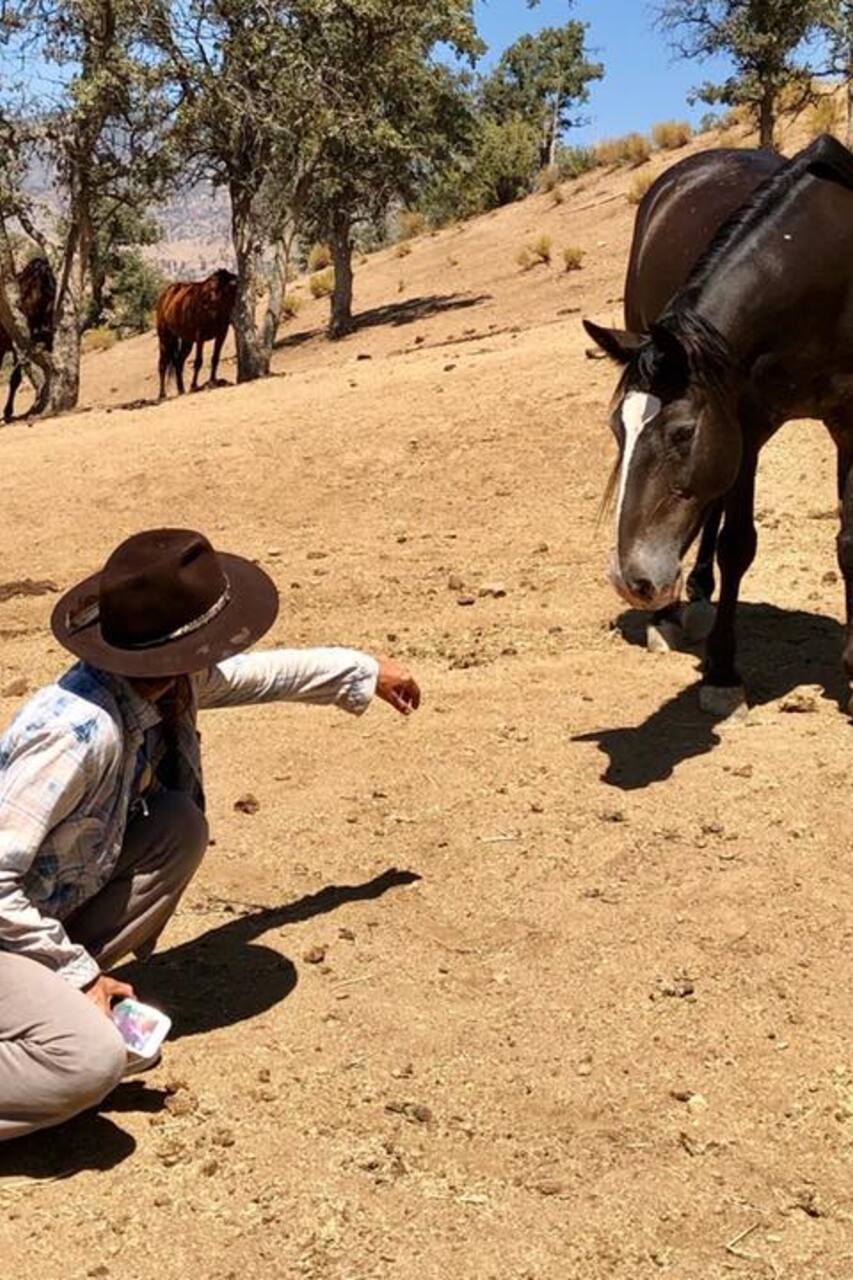 Wild Horse Interaction and Observation
Wild Horse Interaction and Observation
I am a lifelong horsewoman and have been affiliated for over 6 years, in one way or another, with Lifesavers Wild Horse Rescue / Wild Horse Canyon Sanctuary which has been successfully rescuing horses as a non-profit for over 20 years. We occupy 1000 acres with 100's of horses. We have been offering experiences for over 10 years utilizing our horses, our property and our expertise with programs…
Lifesavers Wild Horse Rescue 소개
Lifesavers Wild Horse Rescue is home to several hundred mostly "previously wild" horses in need of a safe place to reside due to being removed from their [wild] homes for one reason or another. We provide gentling and training for those which show qualities in line with the potential to become ride-able and eventually to be adopted out. And we provide lifelong sanctuary for those who don't.
참가비가 전액 Lifesavers Wild Horse Rescue에 기부되는
착한 트립
입니다. .
EXPERIENCES ARE BY RESERVATION ONLY and CAN BE TAILORED TO YOUR INTERESTS, DATES AND TIME FRAME. (We have noon - 2 pm listed once a month, however once we speak and coordinate, dates and times will be added for you that fit your needs.) Our experience runs 2 hours. PLEASE CONTACT US (Call or Text Traci 310-701-1033) TO DISCUSS DETAILS FOR YOU PERFECT EXPERIENCE and then we will open up your…
We offer a remote and unique wilderness experience of solitude and beauty on our wild horse sanctuary. Feel transported to another place and time far away from today's hurried hustle and bustle life.
Closed Toed Shoes or BOOTS
Jackets (weather can change quickly up here)