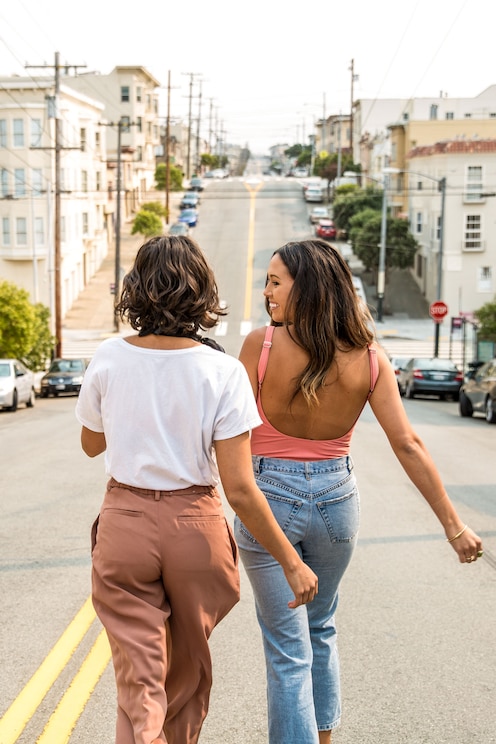 Walkabout Sunset to Ocean Beach
Walkabout Sunset to Ocean Beach
We'll meet at my house in the Inner Sunset and I'll give you a tour of an authentic San Francisco home during a 2.5 mile walkabout. We'll pack our waters and snacks and head out to Ocean Beach on a walkabout. Along the way, I'll show you hidden views of the Golden Gate Bridge, share insights of in-town…

Local baked goods

Water and Coffee
I'm a hippie at heart and San Francisco is the only place in the world I can imagine calling home. I moved here in 2010 during the latest tech surge. It has been a life long dream. As a little girl in Nigeria we obsessed over America and everyone wanted to go to New York. I always had a fondness for San Francisco, but found myself in London, NYC, Alabama, Georgia, and a host of puddle jumpers between before landing in SF. I love the great outdoors and SF is the only place where you can urban hike with the most stimulating and fascinating outdoors meets beach charm.
Hidden vistas with views of Golden Gate Bridge Parts of Golden Gate Park, including the casting pool and equestrian training center with horses New and old establishments for beverages and in town shopping Ocean Beach with its majestic views and and brisk wind and calming ocean
We walk a long distance, so if you are unable to handle moderate 3-4 miles, this likely is not a good fit. There are a handful of hills, but nothing too treacherous.
문화 도보 여행
Walkabout Sunset to Ocean Beach
새로운 트립