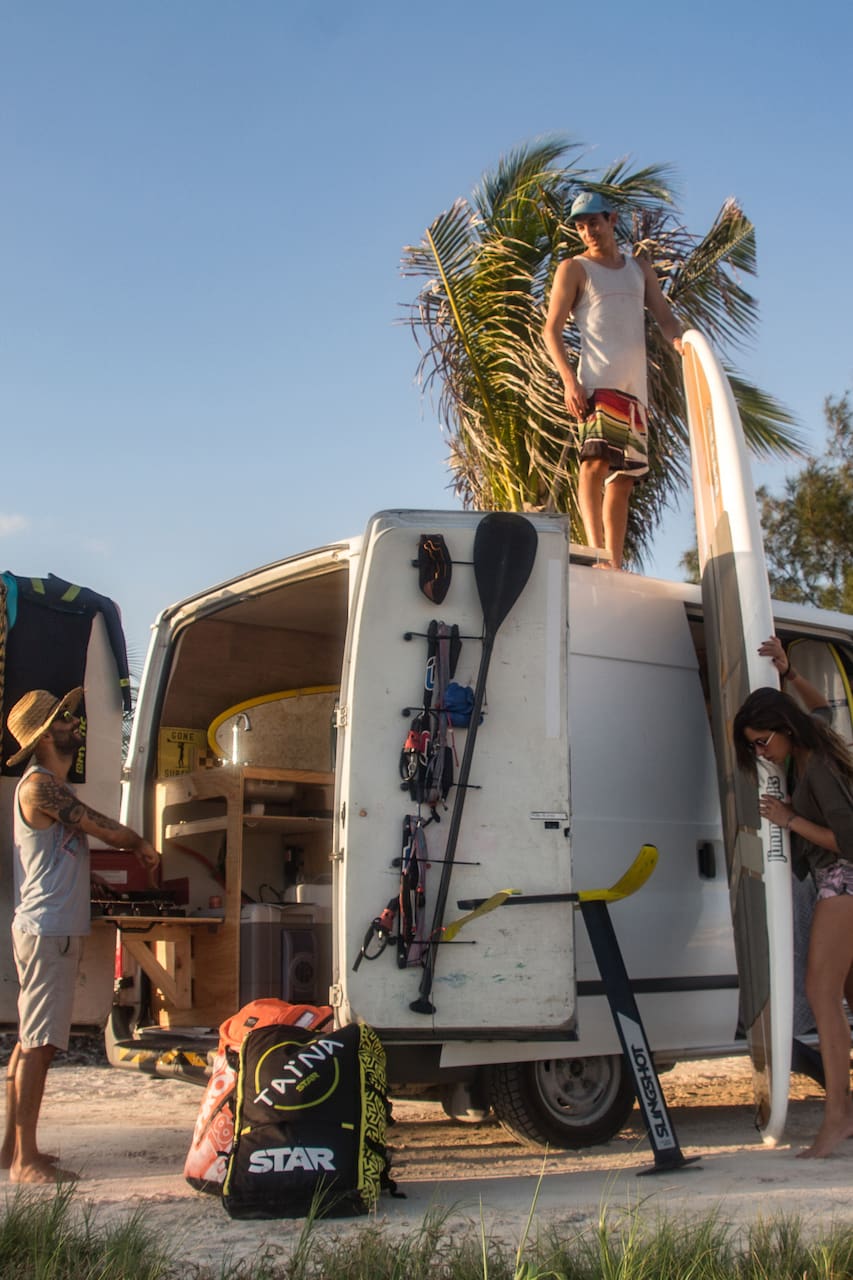 Watersports Campervan Adventure
Watersports Campervan Adventure
I´m a co-founder of a campervan rental company, an eco-boutique hotel and a kitesurf and paddleboard school. I have traveled around the world and have been inspired by delights from each place. I am a certified IKO kiteboarding instructor.
This adventure is an active one so be prepared to move your body and learn some new skills!
Snacks
There will be fresh fruit, water, and a sandwich. I always tailor the menu to each person´s dietary requirements.
Drinks
There will be water and a fresh fruit power smoothie.
Accommodations
You´ll be staying in our campervan at beautiful places which are privately owned and accompanied by your guide.
Transportation
You will be picked up by a driver and taken to the beach where the kitesurfing classes are.
Equipment
Full kiteboarding equipment is provided as well as IKO certification.