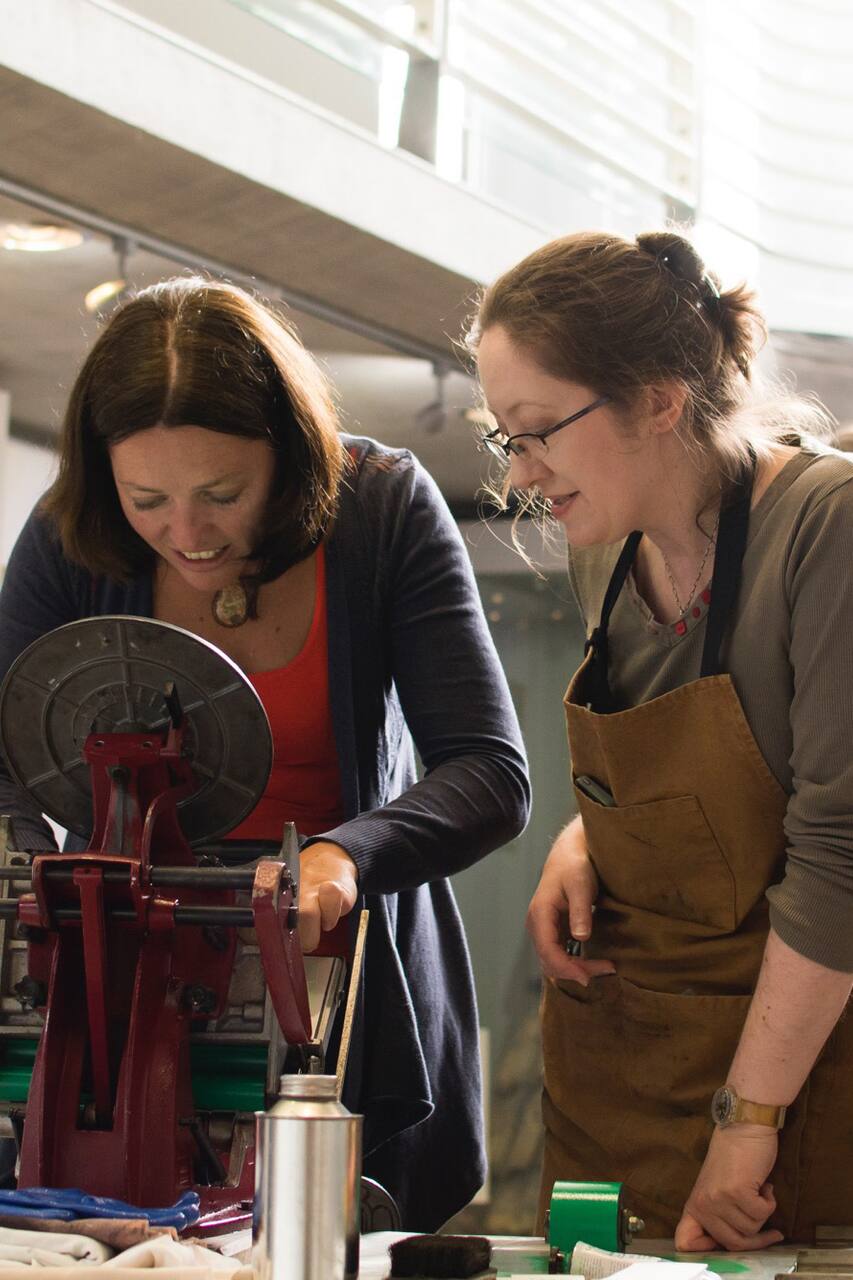 Letterpress pattern printing workshop
Letterpress pattern printing workshop

예약 가능한 날짜가 몇 개 남지 않았습니다!
I'm a designer and letterpress printmaker based in Ludlow. I fell in love with letterpress printing at Camberwell College of Art in the early 90s. My studio, Mostly Flat, houses a growing collection of antique and vintage wood and metal type, ornaments, image blocks, printing presses, and other inky paraphernalia. I'm passionate about showing people of all ages how to experience the simple,…
Learn how to design, typeset and letterpress print a set of pretty greetings cards or postcards using mid-century decorative ornaments and an Adana 8x5 benchtop platen press. We'll start with a tour of the studio and its equipment, and I'll tell you a bit about letterpress printing and the tools and techniques that you'll be using to make your prints. After introducing you to the lovely and…
We'll be standing throughout the workshop. I can work with children from the age of 7 upwards, but anyone under 18 will need an accompanying adult. Guests will be required to sign liability waivers.
Equipment
Letterpress printing equipment, paper and ink, aprons and hand wipes.
Footwear should be closed toe and low heel.
Wear clothes you don't mind getting inky. No billowy skirts, loose long sleeves or scarves please, as there's a risk of getting caught in the press.
If you're bringing children, please bring aprons for them (mine are all adult size).