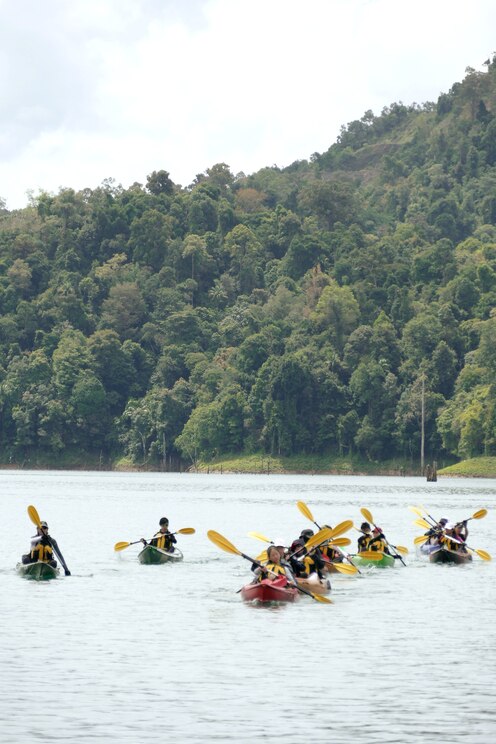 Kayaking & Fishing is a new way of experience how you do kayaking and enjoy the nature beside having the thrills when you do fishing together, specially when you get a bite from your line ... This new experience is really awesome

fishing + kayak equipments.
Kayaking's + Fishing passion started as a youngster fishing small freshwater, Growing up as a "kampung child" often put him in new environments with unique fishing challenges. "There is nothing like witnessing the excitement of someone catching a fish from the kayak for the first time!" I'm qualified Wilderness Emergency Medical Technician, River Rescue and Star Award Kayak holder. I do catch & release conservation on fishing beside sport fishing.
This is a half-day kayak fishing trip which is suitable for people of all experience levels and its our most popular kayak fishing experience! If you're looking for adventure on the briny deep then you've come to the right place. The kayak fishing experience is the ultimate way to experience what kayaks are capable of - surf, sand, sun, and hopefully a few fish thrown into the mix. You will receive detailed instruction on kayaking and fishing.