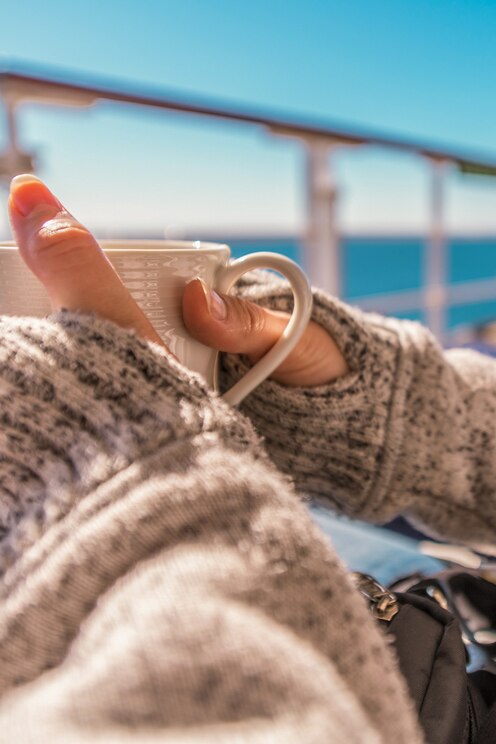 what to expect: Want to show you the most beautiful spots of Down Town San Diego. Taking you on a Ferry from our beautiful Coronado Island, which you'll have to cross the famous Coronado bridge to get to our meeting point. We'll welcome you with a warm/cold cup of coffee or tea to enjoy it along with a delicious…
포함사항
Transportation, Drinks, Tickets, Food

beginning of tour a Pastry. The end of the tour, San Diego's best exquisite pastry of your choice at Extraordinary Desserts.

Freshly brewed Coffee or Tea at the beginning of our tour.

Round trip Fairy (water taxi) and pedicab (hour bike tour in beautiful Down Town San Diego)

Pedicab (one our bike tour) set back relax and enjoy the scenery in Down Town San Diego including Gas lamp quarter.
My name is Yvette, born in Tijuana Mexico, but raised in San Diego California. I've always loved the outdoors, love interacting with people from all over the world. I have traveled to a few places, and everywhere i went, I have came across so many amazing people that took the time to show me around the beautiful city/country they live in. For that I'm very grateful and appreciate all they gave me (trust/time/friendship) I want to in some way, return the favor. I love my beautiful city Sunny San Diego!, I want you to take home the best memories back home.
Our meeting point will be at the Coronado Ferry port. Before getting on Ferry, you'll enjoy a nice freshly brewed cup of coffee/tea and a pastry of your choice. A Ferry will take us from Coronado Island to Broadway port (near down town San Diego, where we'll hop on a Pedi cab which you will set back and relax to enjoy a beautiful stroll for an hour into Down Town San Diego/Gas-lamp Quarter. Ending the tour with a mouth watering dessert.
신분증상의 사진과 대조할 수 있는 본인 사진을 찍어야 합니다. 이를 통해 에어비앤비가 트립에 참가하는 게스트를 확인할 수 있습니다. 이 절차는 한 번만 완료하시면 됩니다.
This tour will mostly provide everything for you, you may want to bring extra money to purchase anything additional you may like from local shops. I suggest to bring a sweater, may be cold.