Get in direct contact with nature, prepare to walk on paths through a primary forest full of giant trees whose age is up to 250 years, you must always have your senses and eyes wide open to observe the small details offered by the forest for you. It will be possible to observe large numbers of small animal birds and large amounts of vegetation. For approximately 3 to 4 (first and second tour) 6 hours or more (third tour), you will receive fresh air from the trees and green mountains that surround the surroundings. The only noise it will have is that of nature, we will take 3 breaks during the tour and a time of meditation to read a book or just be in touch with nature. You should keep in mind that this will be a totally private tour where only you will have the opportunity to visit these magical places. If you are a lover of waterfalls and pure water without contamination, it will be possible to swim in the different waterfalls of the place without any problem, making it ideal for families.
Hello, my name is Andrey, I am a young businessman of 24 years who loves nature and the environment. I have been doing this activity for many years. I love discovering new places in Costa Rica and having the opportunity to show them to other people in the area. I know totally private and magical places that not everyone knows. I, as a nature lover, believe that all people in the world should know these places and discover a little more the beauties that my country has. The places we will visit are undoubtedly small paradises that provide tranquility to people, a direct contact with nature, understanding our planet in a different way is really a privilege., I was born and raised here, I have seen how nature develops Around me that makes me know the area very well and always look for the best routes to explore the forest and its surroundin
We will be in 3 totally different places traveling through nature and discovering the magic that the forest has to offer. Some small things you can see on all 3 routes will be: 1-primary forests with small springs surrounded by trees and beautiful views. 2 tours through the forest through a large number of waterfalls and 100% crystal clear water. 3-primary forest, giant trees, lush nature, springs, incredible viewpoints with incredible views.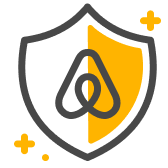 게스트 안전
야외 활동에는 위험이 따르며, 이 체험에 참여함으로써 위험한 상황에 노출될 수 있습니다. 내 능력과 조건(위치, 날씨, 장비 등)을 고려하여 안전하게 참여할 수 있는지 확인하세요.
만 10세 이상의 게스트 최대 10명 참여 가능 It is not important to have some knowledge of forest walks, it is only important to always follow the instructions and never separate or take other paths. You should always go very calmly and respect the environment and…
신분증상의 사진과 대조할 수 있는 본인 사진을 찍어야 합니다. 이를 통해 에어비앤비가 체험에 참가하는 게스트를 확인할 수 있습니다. 이 절차는 한 번만 완료하시면 됩니다.
It is important that people have an optimal state of health, not having heart disease or high blood pressure is also important to have a good condition for walking long distances and especially many, eager to learn, know and explore. It is also important not to leave garbage in the place
자신이 사는 곳과 하는 일을 진정으로 사랑하는 현지인이 진행합니다.

소수 인원으로 진행되기 때문에 참여자 개개인에게 집중하는 방식으로 체험이 진행됩니다.

모든 체험은 특별한 기회 제공이라는 기준을 충족해야 합니다.
첫 게스트가 되어 한정 기간 제공되는 25% 할인 혜택을 받으세요.
Exploring magical places in the forest
새로운 체험