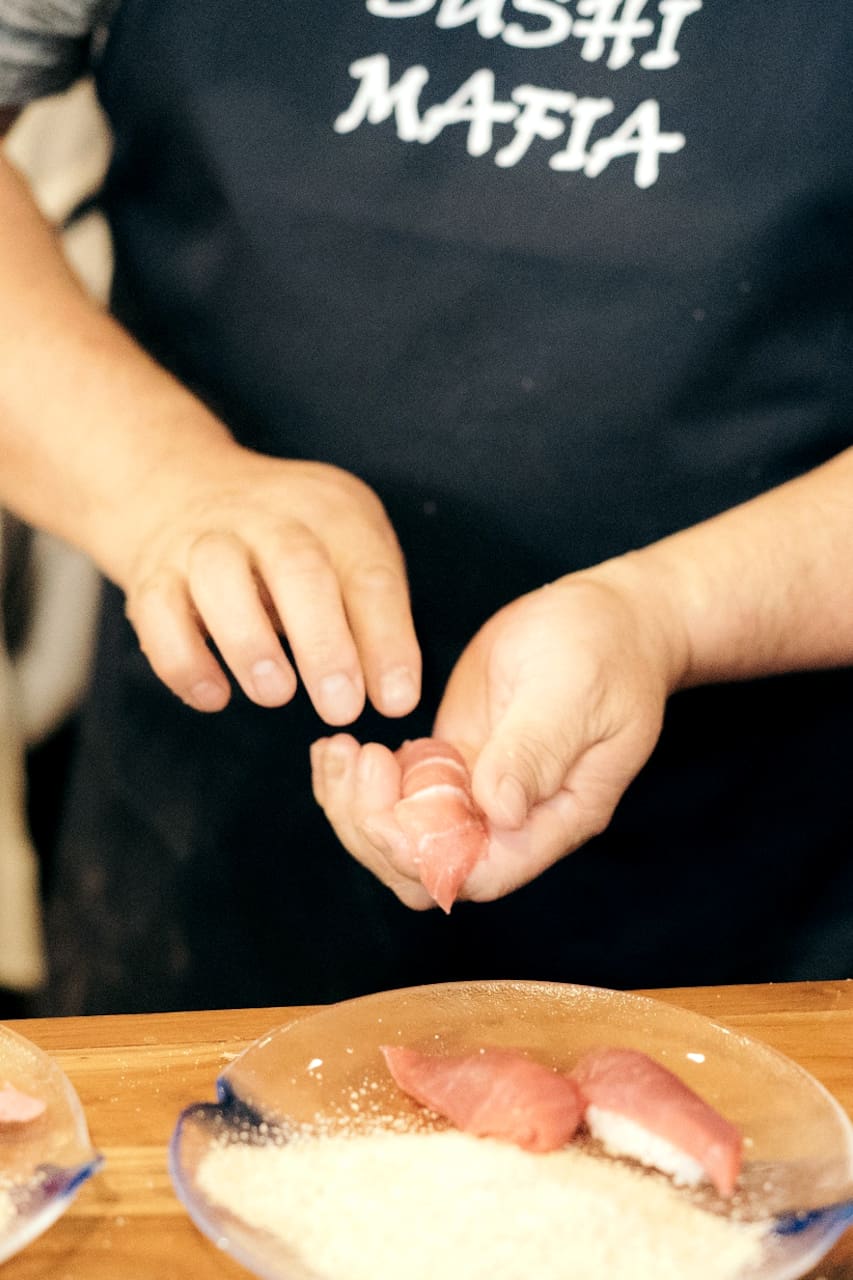 Sushi Breakfast and Fish Market Tour
Sushi Breakfast and Fish Market Tour
I've been working at the Toyosu & Tsukiji Fish Market for over 15 years and I'm one of the founders of Sushi Mafia Tours. from my experience, I have a special access to the Sapporo Fish Market and can bring people to the inside, where general people is not allowed to come in. I've been teaching sushi making for a wide range of people from VIPs to families over years.
This is the sushi tour for getting the understandings of sushi with taste, knowledge and solid feelings to make the good sushi you will be having in Tokyo way more tastier. Exploring the home of northern seafood kingdom: Sapporo Fish Market from early morning like a master to get nice ingredients and enjoy it at a hidden sushi bar with our veteran master of sushi industry. This is aimed at those…
교통편
Hotel Pick Up & transportation during the tour (Taxi)
Meeting Up 5:30 am At Your Hotel Lobby Sapporo Fish Market insider tour -6:30 am Supreme Sushi Breakfast - 8:00 am At Sushi Mafia Lab Sapporo.
시장 둘러보기
Sushi Breakfast and Fish Market Tour
새로운 트립