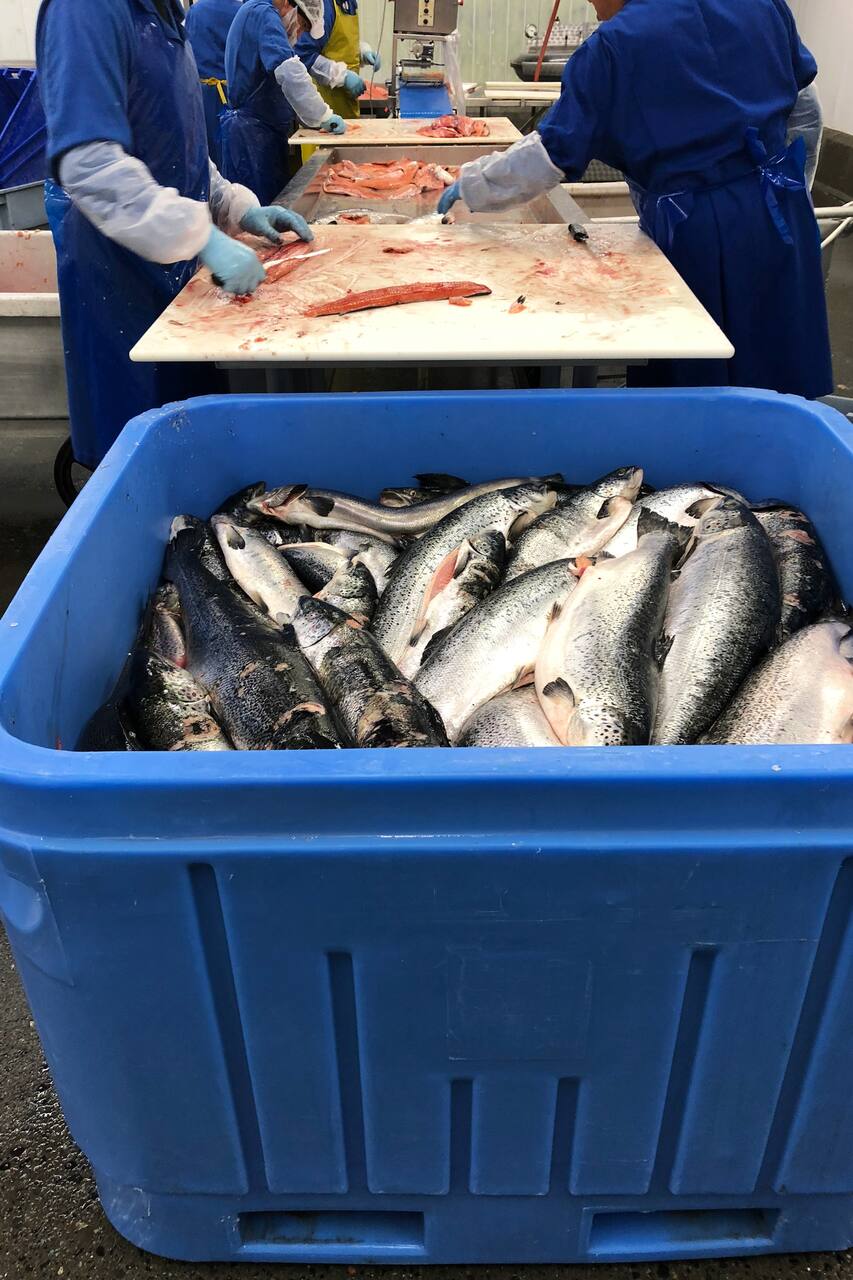 Tour of Hardy Buoys Smoked Fish
Tour of Hardy Buoys Smoked Fish
I am the second generation in a family business named Hardy Buoys Smoked Fish. My parents started the company in 1994, I have grown up in the company and been employed by it since I was 12 years old. Our trade is making smoked salmon and processing all species of fish. Hardy Buoys is a federally registered food manufacturing facility and one of the largest independently owned businesses in the…
You'll see first hand how smoked salmon is made. Starting with the cutting and processing followed by the marinating, racking then onto how its smoked and the commercial sized smoking machine that is used to smoke the fish, you'll see the packaging room and finished product as a ready to sell packaged item. You will learn about the history of the company and its current place in today's market…
Host and Guest will arrange a convenient time for both party's as to what time the tour will happen during the day .
장비
QMP approved beardnet, hairnet, smock to cover your clothes & plastic booties to cover your footwear will be provided.
Hardy Buoys is located in the North Island Mall which is also owned by myself and my parents. Inside the mall is a small local coffee shop named Fresh and other small shops for you to check out.
향후 예약 가능 일자
원하시는 시간에 예약 가능한 트립이 없다면, 하실 수 있습니다.
8월 21일 수요일  

오전 8:00~오후 10:00.
10자리 중 10자리 남음
시식 체험
Tour of Hardy Buoys Smoked Fish