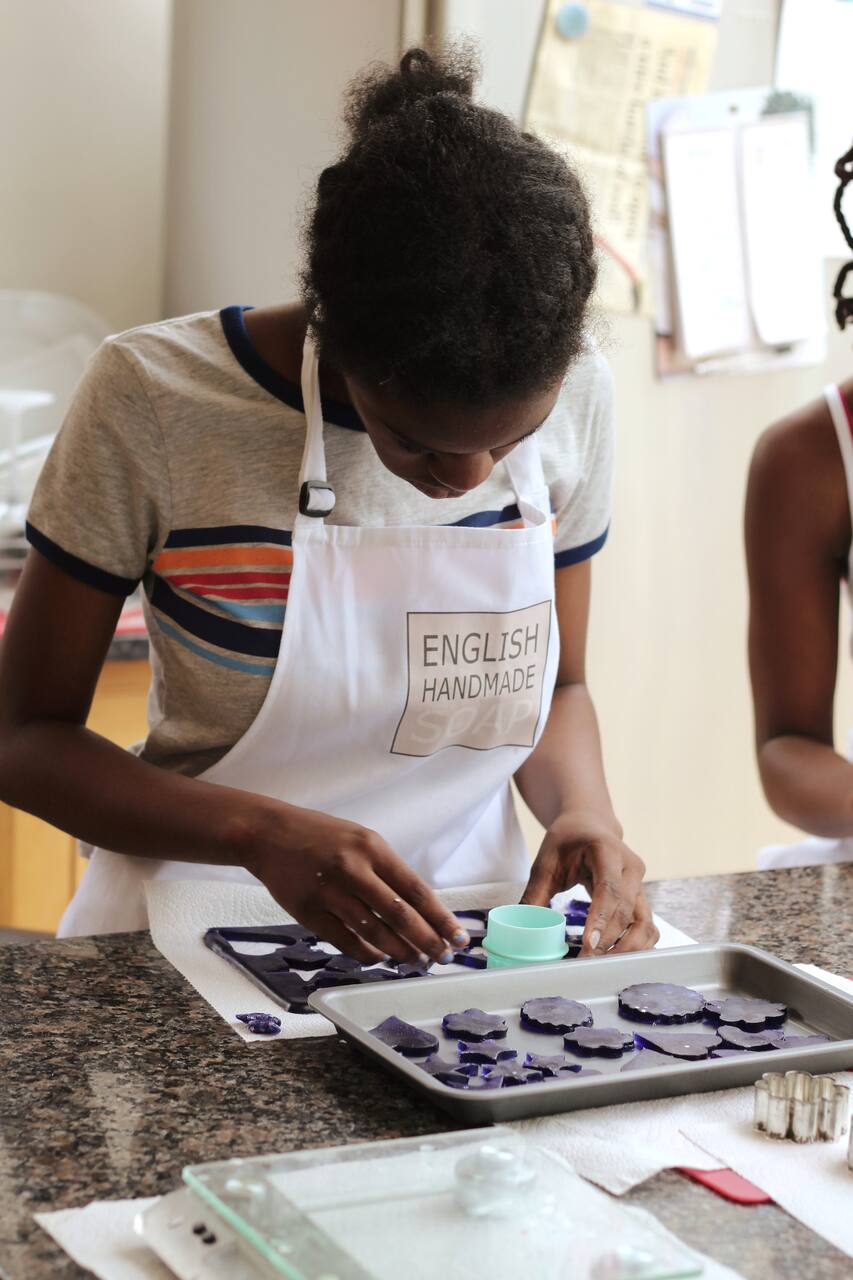 Soap-Making for Beginners!
Soap-Making for Beginners!
I have been a maker of artisan handmade soaps for 12 years and for more than 3 years have regularly introduced others to the therapeutic fun of melt-and-pour soap-making. In that time I have welcomed more than 200 people into my home in small groups and have had many fun, creative sessions with all participants going home well satisfied with their achievements. I have only ever received 5*…
These workshops will usually last 3-4 hours and will introduce the basics of melt and pour soap making. Participants will experiment with colour mixing and then the creation of large block soaps with embeds that can be sliced and cut in a variety of ways. Along the way we will also look at options for fragrancing the soap with all participants able to chose their own fragrance from a variety…
The workshops I run at my house are very popular and get booked up pretty quickly because I only have a maximum of 6 participants per session.
Snacks
Cake or biscuit (let me know of any dietary restrictions)
Equipment
All materials and equipment for making and packaging about 750g of soap (7-8 bars) and aprons too!
No need to bring anything except the creative part of your brain!