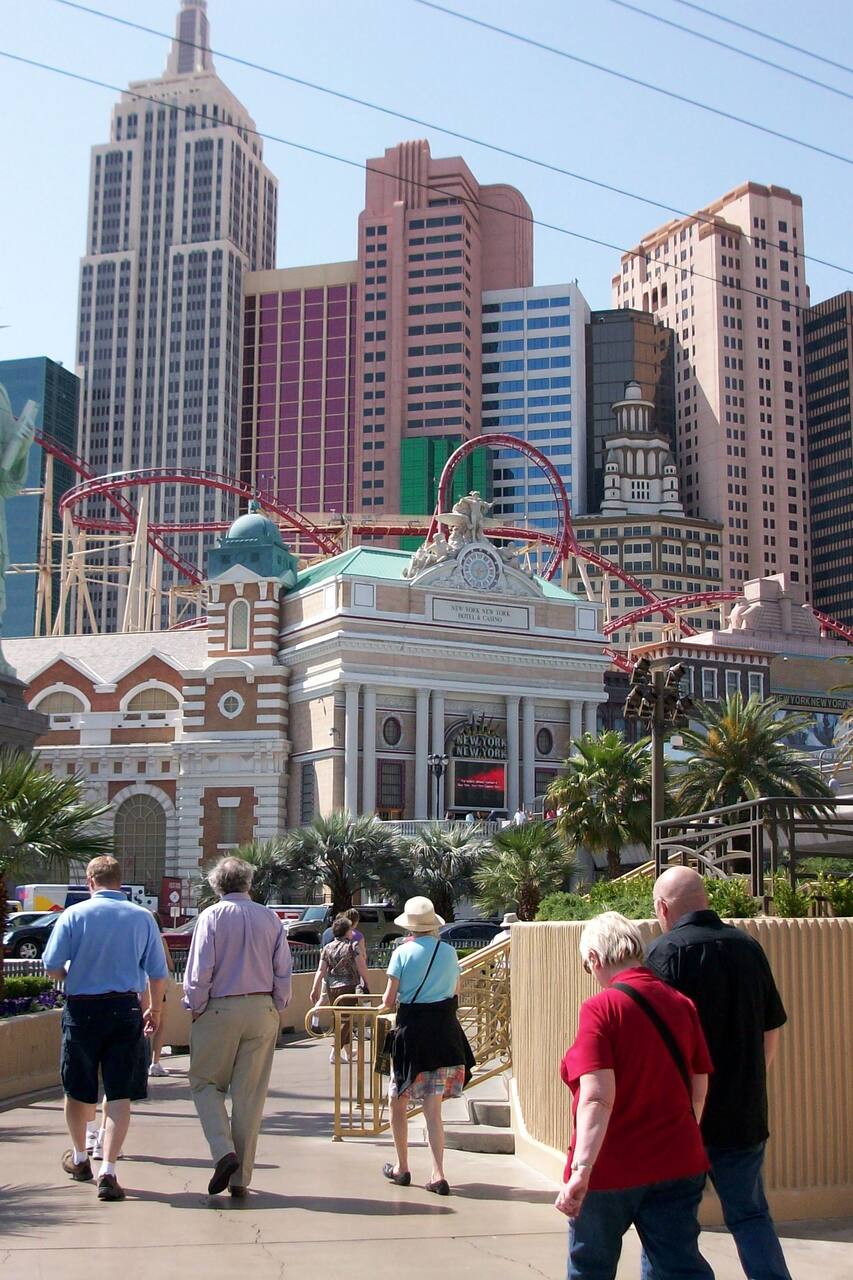 Show Me the Strip! Architecture Walk 1
Show Me the Strip! Architecture Walk 1
WE ARE THE AUTHORS OF MONDO VEGAS! the first quintessential touring guide to Mid Century Modern Vegas. We are artists, authors, long term residents and preservation advocates of Historic Vintage Vegas. We have conducted tours for the National Trust of Historic Preservation, Museum of Neon Art, Cultural Affairs, World Market Center. We were Executive Committee members of the LA Conservancy MODCOM…
I CAN SCHEDULE THIS WALK ALMOST ANY DAY (2 or more guests please). IF YOU ARE SHORT ON TIME - OR IF THIS IS YOUR FIRST TIME IN VEGAS, THIS is the tour that will cover ALL of the highlights of Vegas you want to see. Plus, plenty of time for taking photos. Las Vegas is an architectural playground. You will learn about the city's fascinating history and view great landmarks including stories about…
It's an easy flat walk a little over 2 miles long. The tour does NOT start and end at the same location. Transportation to and from is NOT included. You can bus, uber, lyft, monorail back.
Snacks
I'm treating you to SPRINKLES! The Best Cupcakes in the World! Including Gluten Free, Sugar Free and Vegan Options!
Bring your camera! There will be plenty of Instagram and Pinterest worthy shots to take!
Bring sun protection – a hat, long sleeves and/or a parasol!
Wear Comfortable Shoes! Please save the flip flops and high heels for the pool and nightclubs.
Please dress for the weather. This walk is ALL out of doors. In the winter, it can get cold.