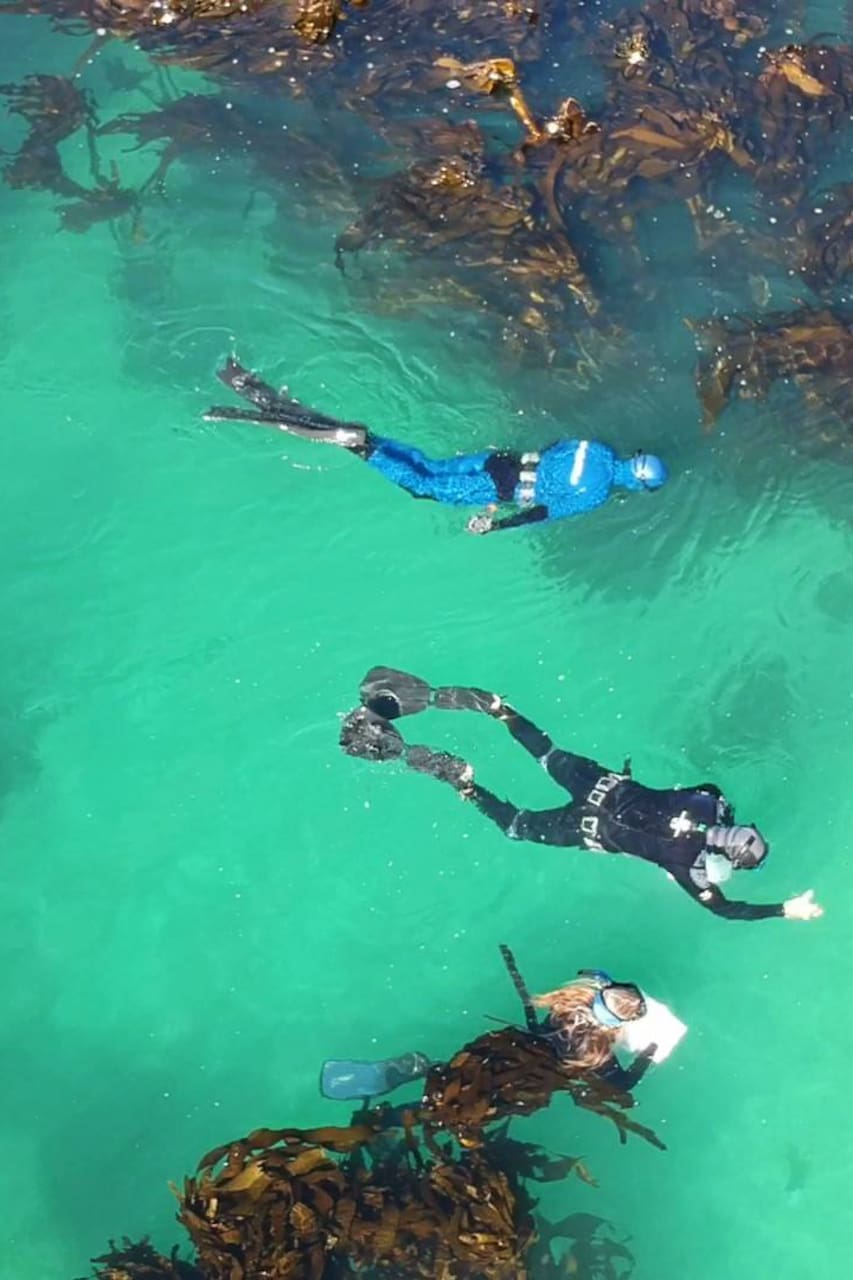 Snorkel for science with a biologist
Snorkel for science with a biologist
I'm a Marine Biologist and certified PADI Master SCUBA Instructor. I've dived in the Great Barrier Reef, the Ningaloo Reef, and in Indonesia, the Carribbean and the Red Sea. I now live and dive in the kelp forests of South Africa where I co-founded an organisation that promotes citizen science and plastic free living. This experience is occasionally hosted by Cape RADD scientist Dylan I…
You will develop a new appreciation for the ocean environment and the character of Cape Town's kelp forests. We start with a crash course on the unique oceanographic processes that make Cape Town one of the most biodiverse ecosystems on this planet. You'll then be introduced to the charming fish and marine life so that you can help our marine scientists identify them on our research snorkel. Let's…
Guests must be comfortable swimming as this is a water-based experience. Minors must be accompanied by an adult.
장비
All snorkeling equipment is provided
The majority of our time will be spent snorkeling among the vibrant Kelp Forests of Cape Town. We generally dive from a secluded beach that also offers the possibility of seeing penguins and sea otters.
스노클링
Snorkel for science with a biologist
새로운 트립