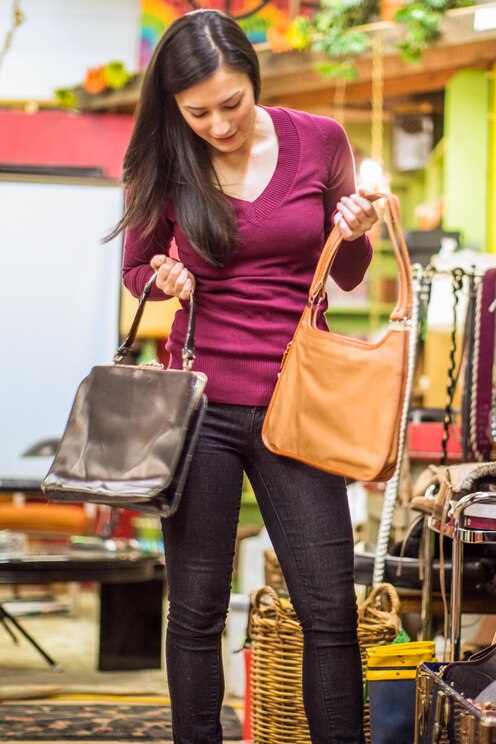 Discover Breda's secondhand stores.
Discover Breda's secondhand stores.
We will first meet and have coffee at Pinchos Bar Vermut, a Spanish coffee, lunch and pinchos bar. Than I will guide you to visit 2 or 3 beautiful secondhand stores in the charming area Ginnekenweg and 1 in the Centre of Breda where I will help you find beautiful and special fashion items with a good value for…

one drink is included in the price (coffee or soda)
I am Dutch and I work in Breda as an office manager for an advertisement agency and I also assist expats who are moving to Breda with all their relevant business. When I lived in Amsterdam for more than 20 years I already developed a love for secondhand fashion. Here in Breda we have several beautiful secondhand stores. I will provide you an insiders view to the most best second hand stores of Breda. We will first have coffee at Vermut and than go for a 3 hours tour hunting for unique timeless (designer) secondhand fashion. The shops provide especially womens' clothing and some Mens'.
We will shop at the beautiful Ginneken area where are a lot of special boutiques and bakeries, groceries and lunchrooms and where are 2 hidden secondhand shops. If you travel by train or car you will only go the the centre of Breda and not find these beauties.
쇼핑
Discover Breda's secondhand stores.
새로운 트립