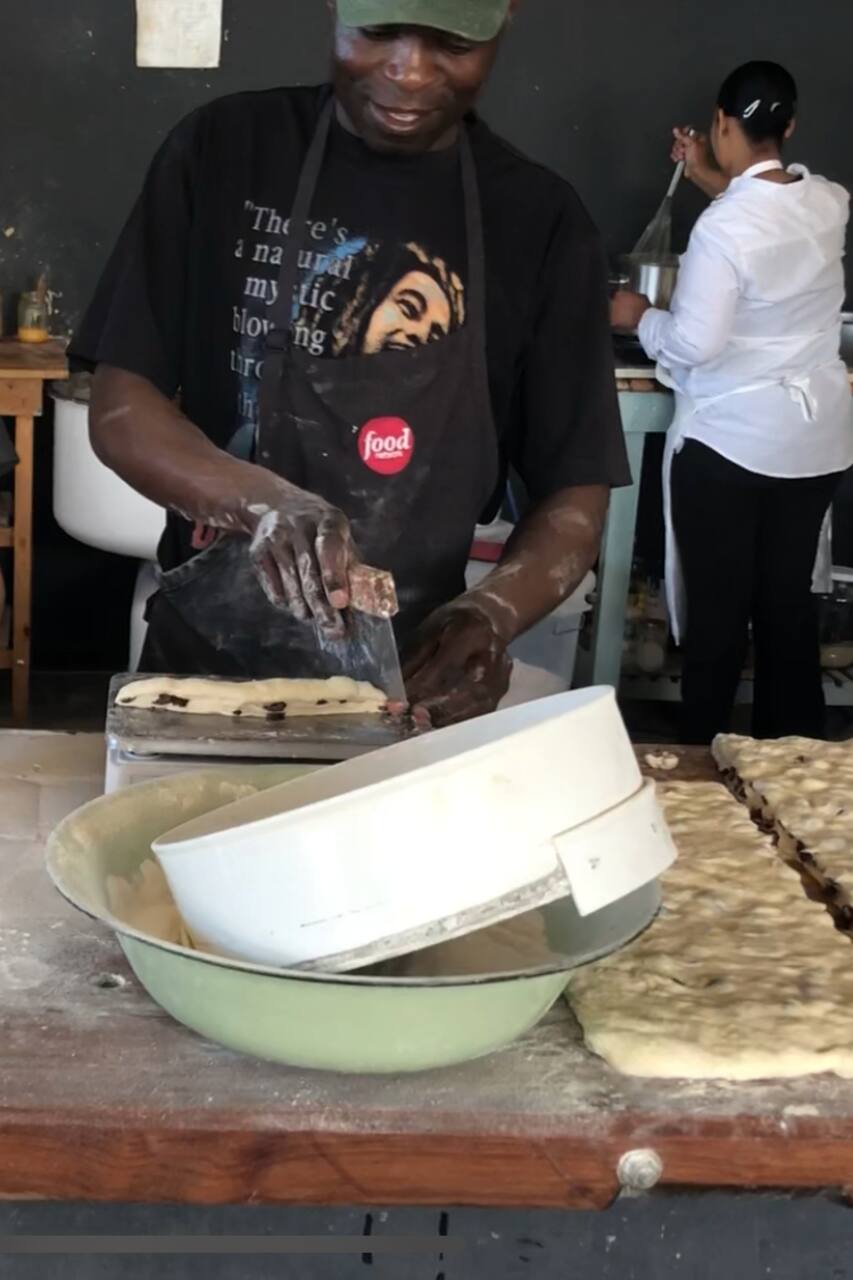 Sough Dough & Artisan Bread Workshop
Sough Dough & Artisan Bread Workshop
I have been baking bread since I was in my teens. After completing my culinary training at Pru Leith Chef's Academy I realised that bread was my still my passion. After 20 years of running my event company I decided to leave the corporate world and see what happened next. I studied bread, baked bread, ate bread and talked bread to anyone who would listen. I've had wonderful mentors and worked in…
Making good bread takes 24hrs or more, but today we will fast track this process so that you can practice all the skills you will need to bake your own bread at home. We meet at 08h00-08h30 and then after some tea and a small snack we get started. We begin by mixing our sough dough loaf. Whilst it ferments we will make a Rye loaf and whilst that is proving we will have time for more tea and…
Wear comfortable shoes. Making artisan bread is a slow and Zen like process. Feel free to bring a book for those quiet moments while we wait for the leaven to do its job.
Food
Lunch will be served. Please let me know if you have any dietary requirements. I can accommodate Vegetarians.
Equipment
I will provide all the equipment necessary to make your Artisan Bread
2 sm jars (big enough to contain a desert spoon of rye and sourdough starters.
A round item like a small pyrex bowl or small basket if you intend to cook your bread at home. You will shape your sough dough and place it in your basket or bowl to bulk ferment overnight.