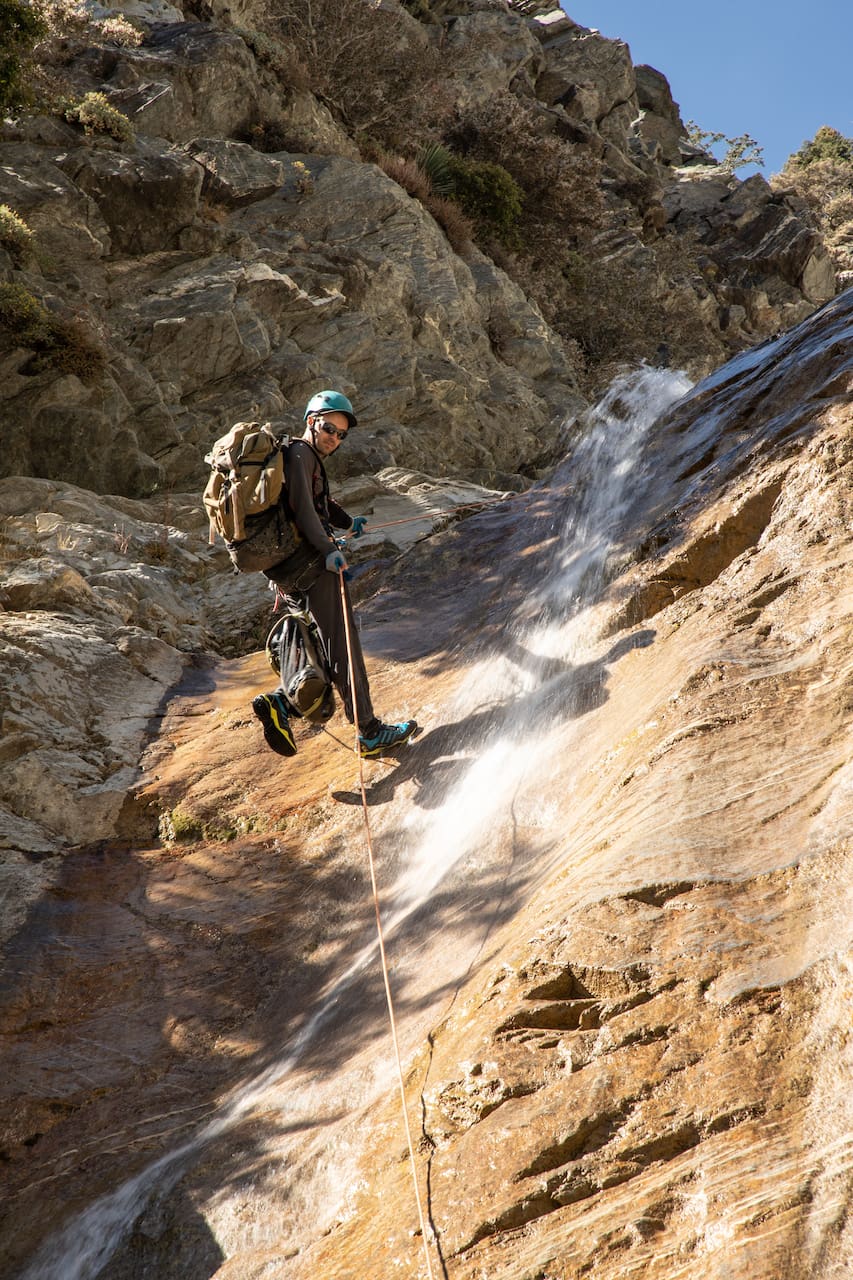 Canyoning - See Another Side of LA
Canyoning - See Another Side of LA
Hi. My name is Mark and I would like to introduce you to the sport of canyoning. I have been canyoning since 2011, and have guided canyons professionally in New Zealand and Australia. I have taken basic, advanced, and rescue canyoning courses and hold a Wilderness First Responder certificate from NOLS. You will be in good hands with me. I love canyoning because not only do you get to be outside…
We'll meet at the parking area to Mt. Baldy, the highest peak in the Los Angeles area. Fortunately we won't won't need to hike that far. We will have about a 30 minute hike before we make our way down to the start of San Antonio Creek canyon. Once there, we will put on our gear (helmet, harness, gloves), and I will go over all the essential knowledge and skills needed to descend the canyon…
Both heights and flowing water will be involved. Your feet and body will get wet.
Equipment
All canyoning gear: helmet, harness, descender, safety tether, gloves.
hiking attire - wool or synthetic preferable. Avoid cotton material if possible
Light rain jacket, or parka if possible
Change of clothes and footwear
trash bag (or something) to put wet clothes in
We will visit San Antonio Creek canyon by Mount Baldy. It is a beautiful escape from all the LA crowds and traffic, and a chance to see another side to the area. 야외 스포츠
Canyoning - See Another Side of LA
새로운 트립