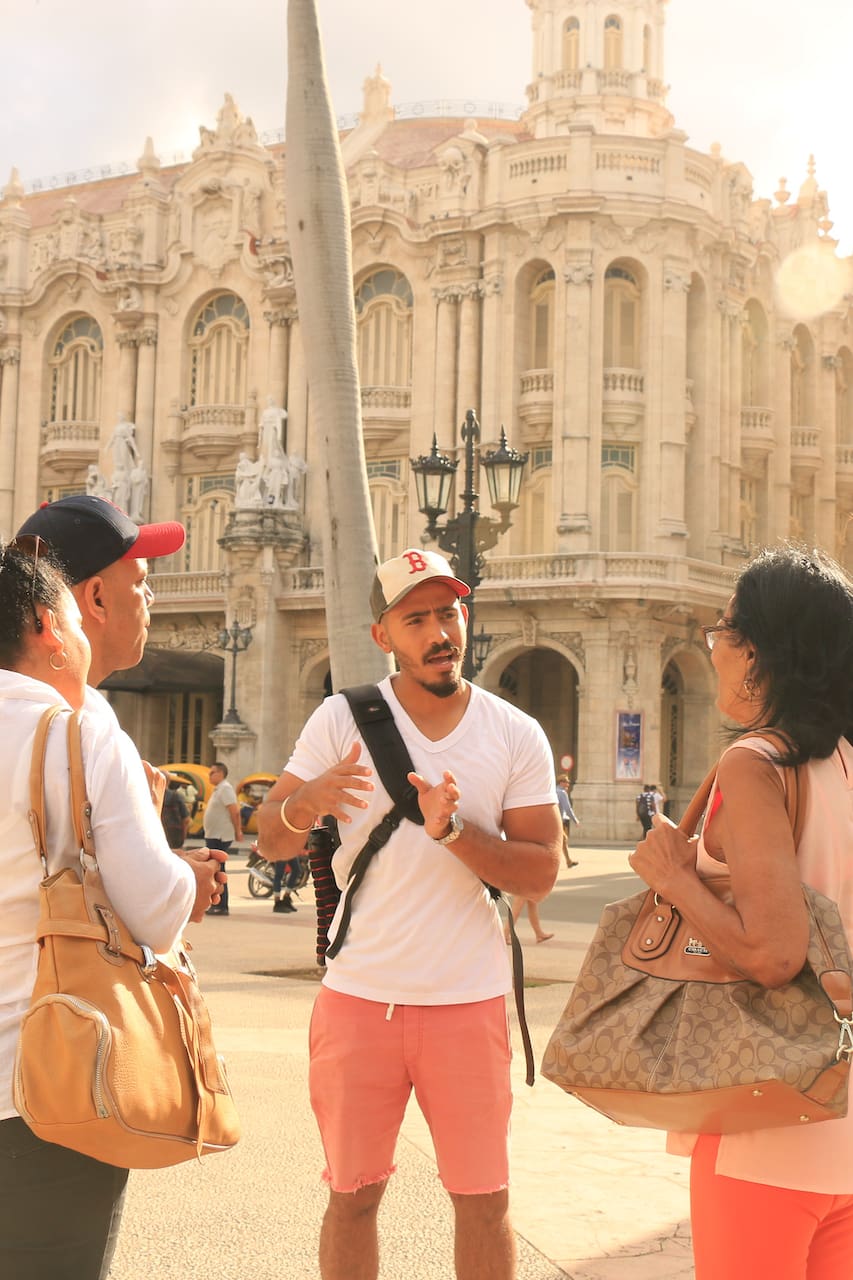 I've been a tour guide for more than 4 years now. I've worked with several Cuban travel agencies. Therefore, I've been able to comprehend my country and my people better; hence I can show you its true nature and essence. I'm proud of being Cuban therefore I'm passionate when talking about Cuba and its people.
We will start where Havana was founded, and stride through old town's squares established during the colonial times. The colonial part of this tour will allow you go over the moments in which our island slowly became the most important colony Spain had. Then will go up west, in the same direction the city grew up till we get to the streets where the old town dies giving birth to Republican Havana…
Almost the entire tour will be on foot. Wear confortable cloth and shoes, if you require sunblocker, make sure you have enough. Bring your camera.
Drinks
Cocktail at the rooftop of one of the most particular buildings in the old town and coffee at my grandma´s