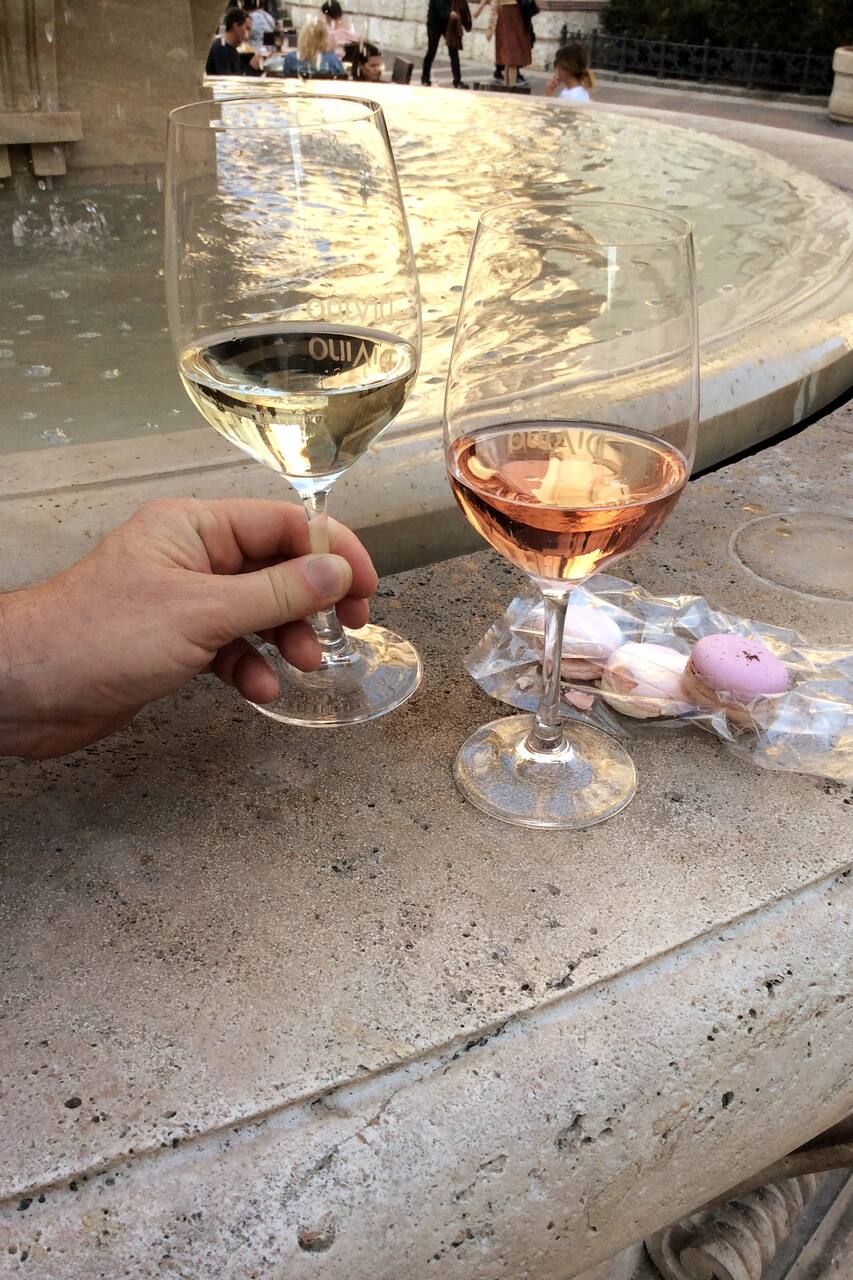 All that Sparkles- a Boozy experience
All that Sparkles- a Boozy experience
Hi, our names are Orsi and Jon. Orsi is a professional chef, airbnb "Budapest Best Kept Secret Foodie tour host, a cookbook author, food stylist and journalist, also a very active traveller. Jon is an American animation artist, host of "Drawings on the Danube", hobby micro brewer. We both love and active in Budapests bar scene, both professionaly and by lesure. Over the years, we established great…
This is not an avarage pub crawl. We are going to visit Budapests top rated bars, also some ruin and dive bars with some of the cities finest and famous drinks and shots. The experience is about alcohol tasting, but we would like you to enjoy some amazing bar snacks as well. First we are going to visit: One of Budapests most beloved wine bars, for some sparkling wine and macarons. (The two go…
This is not a bar tour, to go crazy or wild. This is simply an introduction to Budapests drinking colture beyond Ruin Bars.
Food
Macarons, Dips, Cheeses, Sausages, Pickles, and nuts
Drinks
Sparkling wines, Palinka, Vodka, Rum, Beer and many more.
Transportation
The experience takes place indoors. However if the weather is horrible, we provide transport, between the locations.
Equipment
We are going to provide a list of some more favorite locations for both drinks and food, and a small boozie drink at the end.
Thirst, Appetite, Walking shoes, Camera, and just good mood :)