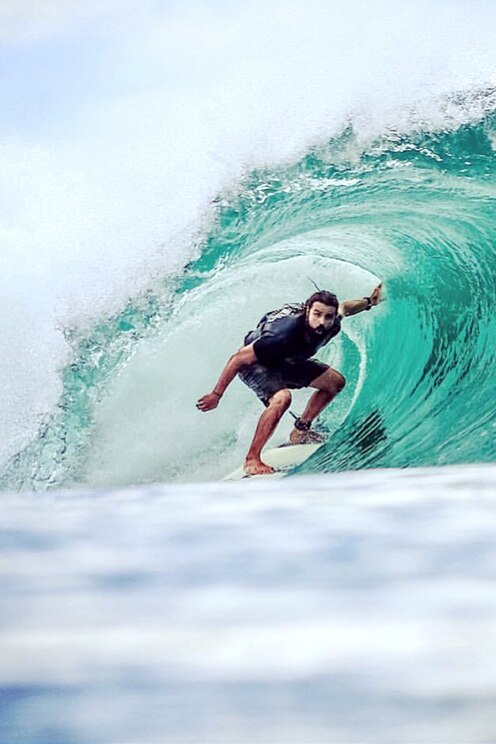 Surfing Los Angeles and beyond
Surfing Los Angeles and beyond
For beginners...we'll meet at the beach, learn ocean safety and the basics on the sand, before catching your first wave! For intermediate/advanced surfers, if there is something specific you want to work on we can refine your skills and guide you through the local breaks.

Surfboard/wetsuit provided, but surfers are welcome to bring their own. *intermediate/advanced must bring their own gear
I'm a Costa Rican native raised in the South Bay. I'm a lover of the ocean and live my life to be environmentally friendly. I've been surfing for 25 years and teaching for over 15 years. I also have a surf resort in Nicaragua and I've taught people to surf all over the world. I teach beginners to coaching experienced surfers looking to refine their skills. Whether you want to surf in my home town of Manhattan Beach or experince day trips along the California coast I can take you to all the popular breaks. *Pura Vida
Whether you want to surf in Manhattan Beach or take day trips up or down the famous surf breaks of the California coastline, we can cover it all.
서핑 강습
Surfing Los Angeles and beyond
새로운 트립