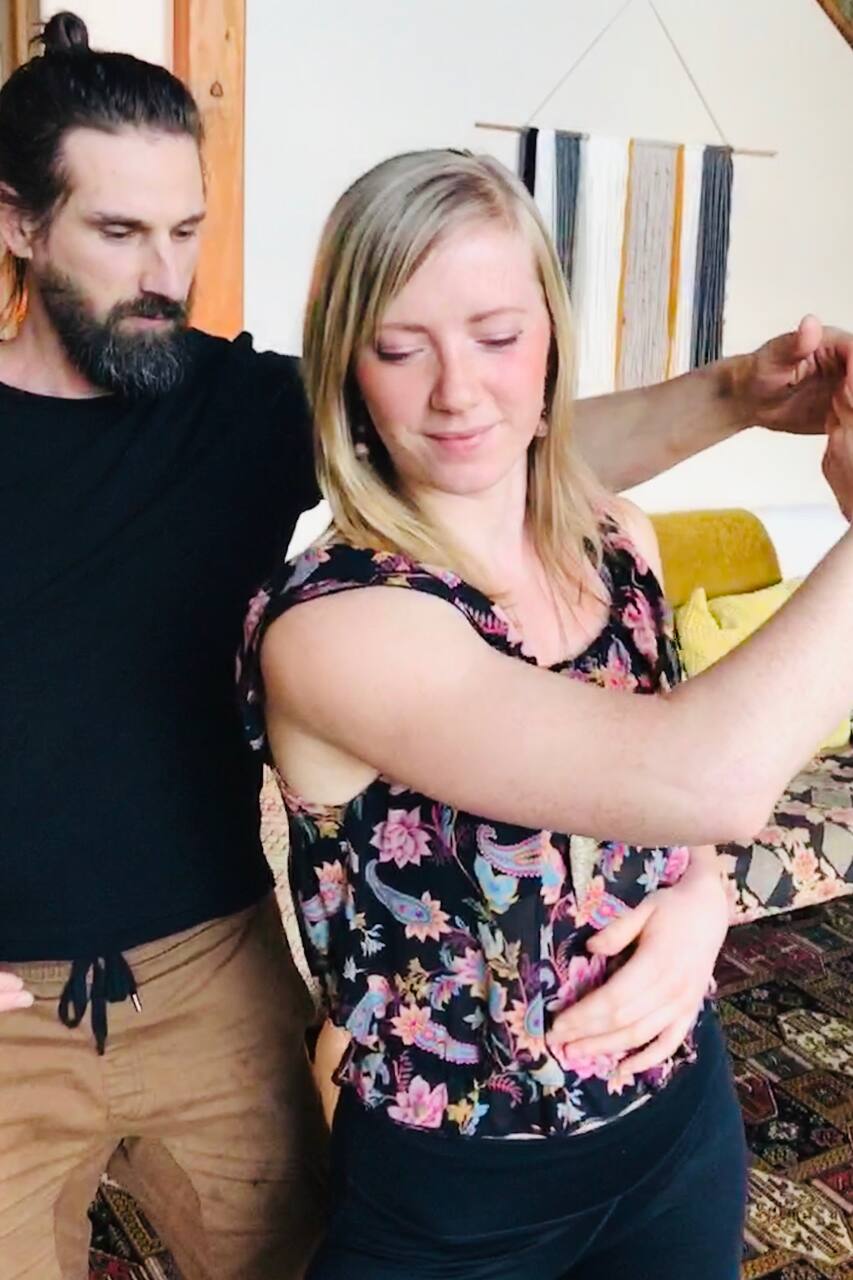 Couples Dance & Yoga Retreat
Couples Dance & Yoga Retreat
I am a Certified Yoga instructor and a Registered Nurse. My husband has a Masters of Divinity, and is a Certified Specialist with the Canadian Association of Spiritual Care in the field of Spiritual Health. After working in Vancouver's hospital system, we have come to the quiet of the Kooteneys to share ourselves with the community through private practice in yoga, spiritual counselling, and…
Upon your arrival we will welcome you to our home. You will be lead through a mindfulness practice preparing you for a guided Hatha yoga session that will provide a sense of grounding and centering in the midst of our cozy cabin home. After, we will offer a personalized workshop on renewal and integration; we may explore techniques around making time for each other and communicating boundaries,…
We are happy to pick guests up from nearby locations. Please ask about accommodations. We have a lovely room for you!
Snacks and Other
All food provided. We will do our best to accommodate dietary restrictions. Home made soup and sourdough is on the menu!. Fry bread, also known as bannock, over the campfire
Drinks
We will have coffee, tea, and refreshments, as well as homemade Kambucha
Equipment
We will provide yoga mats and props if guests have not brought their own
Weather appropriate clothing/shoes
Comfortable clothes for yoga and dance
Socks to help you glide across the dancefloor!