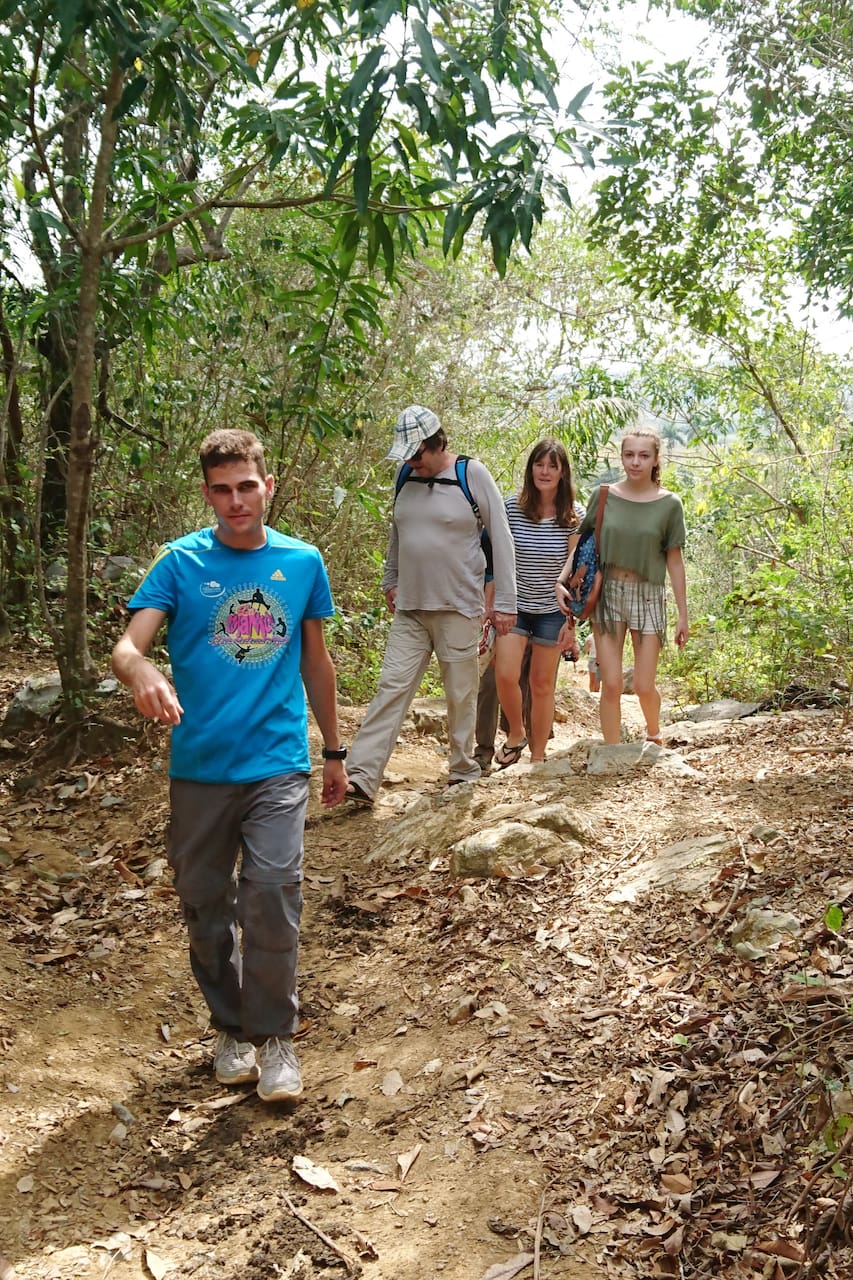 Descubre Viñales con Luis Miguel
Descubre Viñales con Luis Miguel
Hello , my name is Luis Miguel, l live in the Valley of Viñales. I enjoy of nature and I enjoy to show to others the beauty of nature here in Viñales . I work as local guide since nine years . I like to make a special relationship with my clients to guide them for the more authentic pathes of Viñales.
The excursións that I offer include the sunrise from the mountains. We will visit the houses of curing and the plantations of tobacco, and learn about sigar process and at the same time we will be able to enjoy the flora and the fauna and nature of the majestic valley of Viñales, accompanied for a delicious drink of the local rum; also we can appreciate in first person the life of the Cuban…
Transportation
Taxi para trasladarnos al inicio del recorrido.