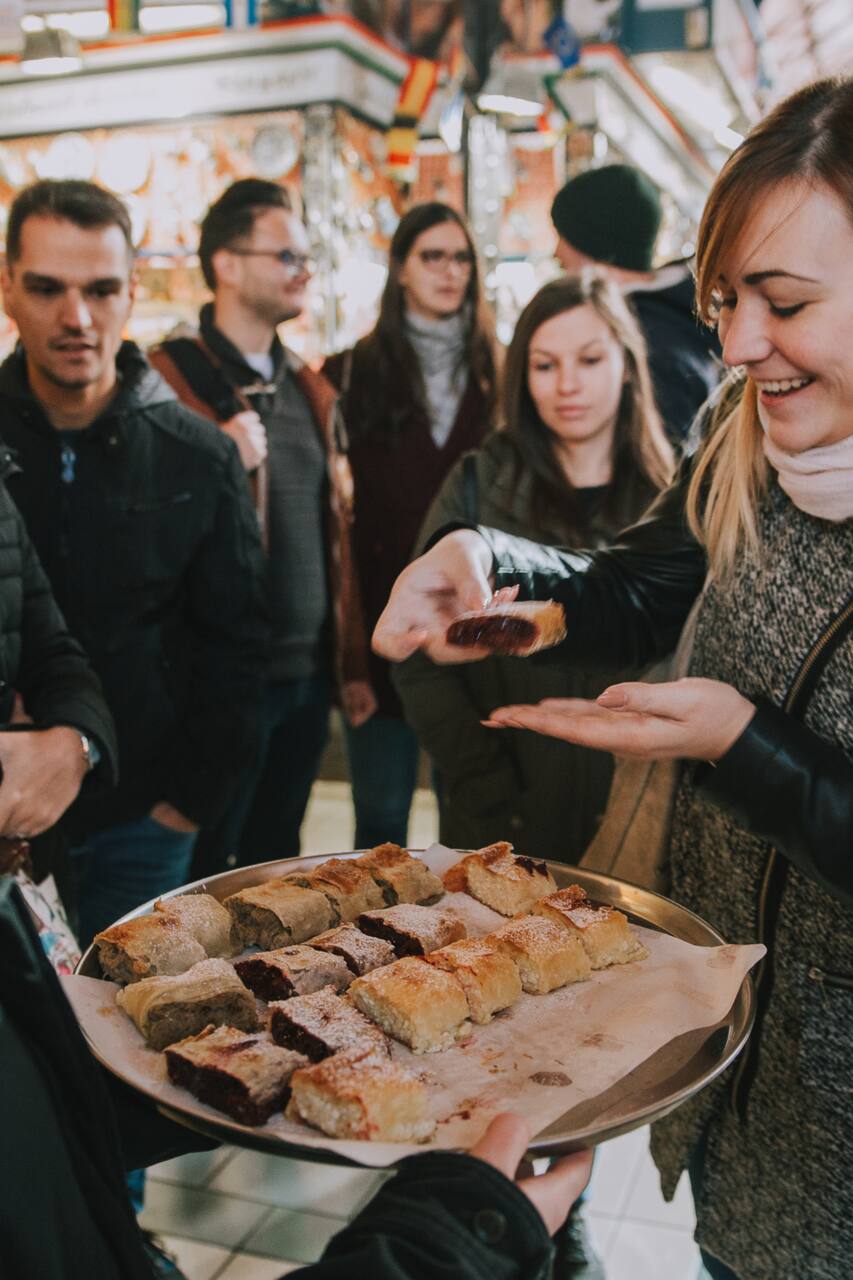 현지 식도락가와 함께하는 부다페스트 마켓 홀 투어
현지 식도락가와 함께하는 부다페스트 마켓 홀 투어

예약 가능한 날짜가 몇 개 남지 않았습니다!
Hello! We are Laura and Kriszti, two functional adults who one day decided to follow their dreams to the world of gastronomy and attended to Culinary Institute of Europe together. That is where we bonded over our love for food, travel and our excitement about accounting. Having graduated in 2018 we decided to share these passions with others by showing them around the Budapest foodie landscape. We…
The Great Market Hall is a place every tourist visits in Budapest. How about a chance to discover it from a uniquely local perspective? Hidden gems, vendors with the best goods, and personal memories from our childhood that highlight the cultural background of Hungary's culinary scene - this is what you can expect attending this experience. After a short historical overview we begin with some…
Special needs i.e. vegetarian, dairy-free are no problem at the tastings. Please be aware though that almost all the tastings contain gluten, which we are unfortunately not able to substitute.
Snacks
Rétes, sausage, pickles & other local delicacies. Please let us know your dietary needs e.g. vegetarian or any intolerancies
Comfy shoes are always a great choice on a walking tour ;) In winter months we highly recommend warm clothes as well.
Please also remember that we will be snacking on quite a meal of delicious food so please try to come on an empty stomach or just a light breakfast to keep you going.
Please take water/beverage with you. The best is if you have your own bottle - consider your economic footprint ;)