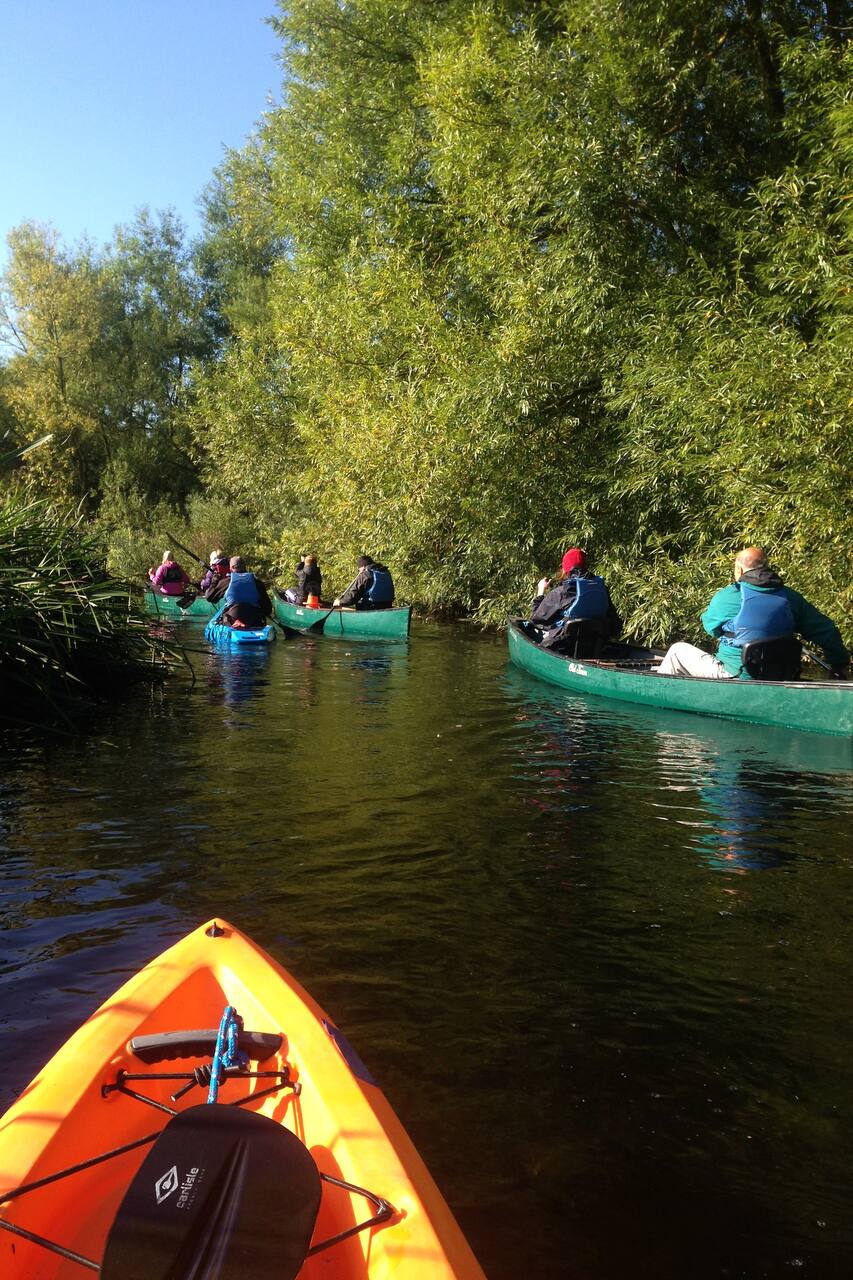 Canoe Safari on Suffolks River Stour
Canoe Safari on Suffolks River Stour
I run the local outdoor activities company and a passionate enthusiast with a particular interest in nature, wildlife and local history. I have spent most of life in the River Stour area and it's surrounding Valley exploring every track trail and it on foot, by canoe, kayak and paddleboard. I am professionally qualified in paddlesport safety and leadership and hold current First Aid.
NB Price is PER CANOE not per person. Each canoe requires two paddlers and has passenger space in the middle for up to two under 10 year olds or one teen. Canoeing on the calm and tranquil River Stour provides a unique opportunity to explore one of the most historic and prettiest navigations in England as it weaves it's way through the undulating landscapes that inspired some of nations biggest…
The River Stour is a calm and tranquil river, it is 'ungraded' and therefore suitable for beginners of average fitness.
장비
Canoe with buoyancy aids (canoes suitable for 2 x paddlers & up to 2 x under 10 year olds as passengers in the middle)
Clothes: please dress for the weather incl wet weather gear if it's raining / sun hat and suncream if it's sunny! (best avoid denim if possible as it gets cold when wet)
Spare clothes: and towel useful just in case, though they've not been needed to date!
Waterproof bag (or similar) for cameras / phones / car keys
Small amount for cash for refreshments at our stop
We'll start our journey at Sudbury Boat Hire under Ballingdon Bridge in Sudbury - infamously crossed by Pongo Purdita in Dodie Smiths 101 Dalmations! Heading off downriver we'll be keeping our eyes peeled for river wildlife and enjoy the beauty of the Stour Valley as can only be experienced from the river.
향후 예약 가능 일자
원하시는 시간에 예약 가능한 트립이 없다면, 하실 수 있습니다.
8월 24일 토요일  

오전 10:00~오후 1:00.
10자리 중 10자리 남음
카누 타기 체험
Canoe Safari on Suffolks River Stour