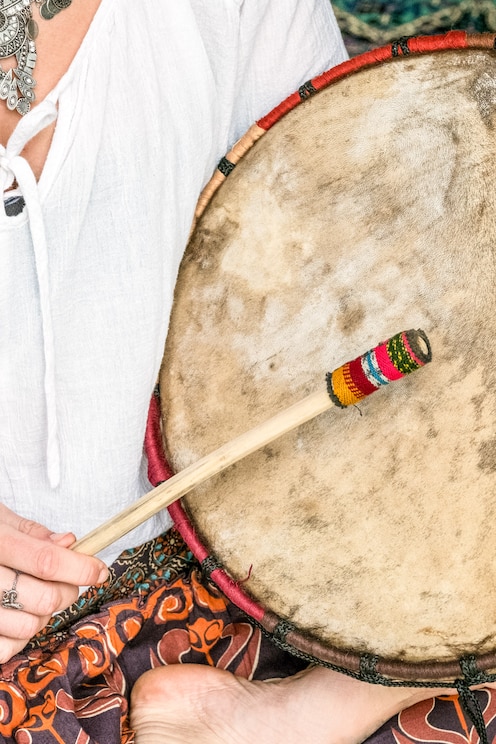 Day w the Appalachian Medicine Woman
Day w the Appalachian Medicine Woman
We will start off in my 1984 Land Rover pulling my 1961 Shasta camper and making our way to a beautiful natural area of Myrtle Beach. I will have a vegan lunch for you that I have picked up for us from a local restaurant. You will receive a 30-minute Shaman Stone casting reading. I developed a type of reading…

We will enjoy a vegan Beach picnic

We will be traveling in my 1984 custom Vintage Land Rover 109 Santana and pulling my 1961 Shasta camper
I am the 5th generation Appalachian Folk Medicine Woman of Cherokee and Celtic descent with lifelong training in the Sacred Healing Arts. I've been a professional intuitive reader for 15 plus years as well as an Shamanic Energy and Crystal healer using song and music in my healing sessions. I also have certifications as a Usui Reiki Master Teacher Seichim Reiki Master Teacher A certified Haumana, non-native Huna practitioner. This is a healing modality from Hawaii. I'm trained in Jewish shamanic healing I've trained under several other medicine women for years and years.
we will meet and I will take you to a quiet location on Myrtle Beach in my Vintage Land Rover pulling my 1961 Shasta camper! In there we will do our reading, our healing session and our art project. We will have time to take a long walk on the beach and have a vegan lunch , with plenty of time for conversation
신분증상의 사진과 대조할 수 있는 본인 사진을 찍어야 합니다. 이를 통해 에어비앤비가 트립에 참가하는 게스트를 확인할 수 있습니다. 이 절차는 한 번만 완료하시면 됩니다.
I apologize but this would not be handicap accessible. You need to be mobile enough to walk from the Land Rover to the ocean. We will spend some time at the art gallery and I have a cat there.
건강한 심신을 위한 클래스
Day w the Appalachian Medicine Woman
새로운 트립