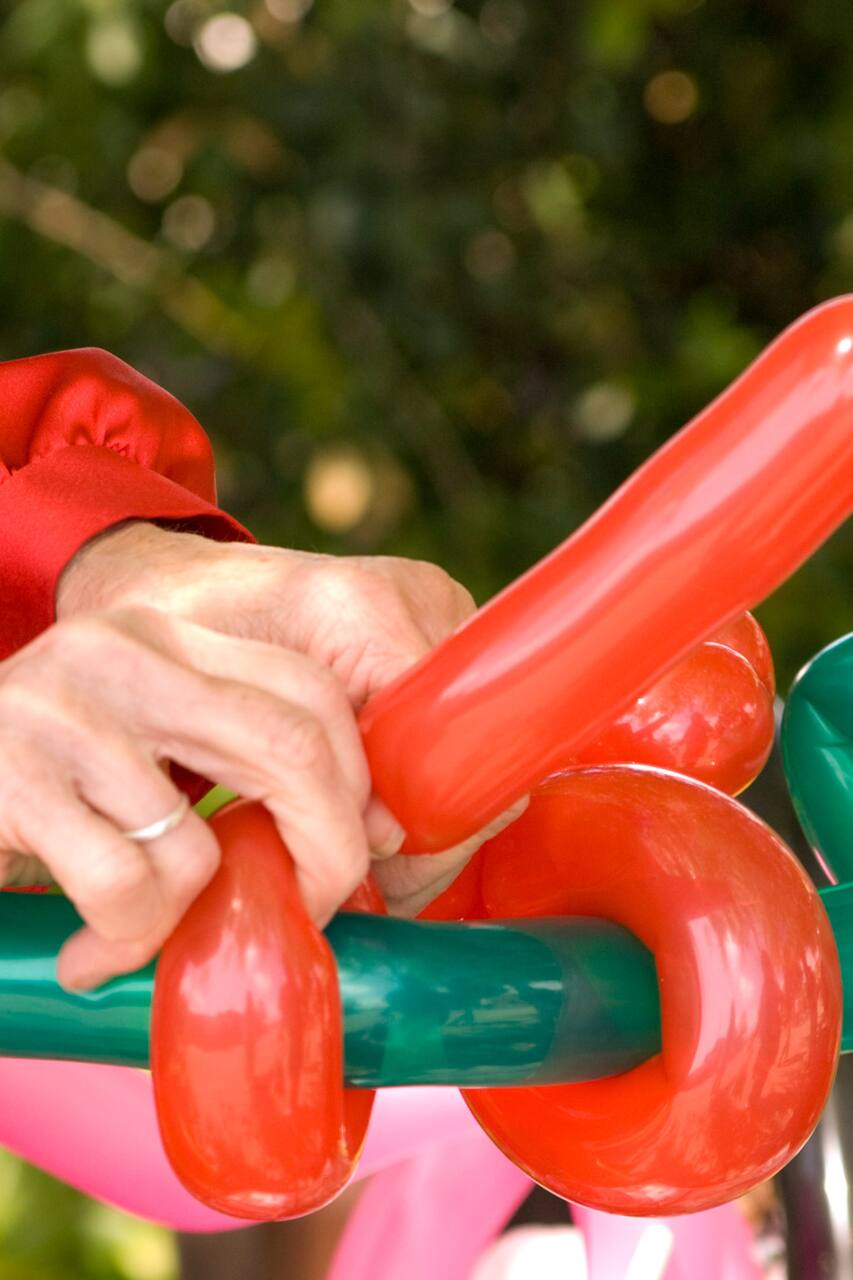 Airgami - The Art of Balloon Twisting
Airgami - The Art of Balloon Twisting
You can be the hit of any party or earn extra income. Learn the art of balloon twisting from full-time award winning professional entertainer Melody Newcombe, AIRGAMIST - one who folds air, with 23 years entertaining at private parties and events. This is a hands-on fun experience. You'll learn everything to be able to twist a wide variety of sculptures from simple to more elaborate colorful…
First you'll learn about and handle different shapes and kinds of balloons used by pros and where to purchase top quality fresh balloons. Next you'll learn about and use 3 types of different balloon pumps and pump up and tie balloons. Next you'll learn the many different types of balloon twists used to create a plethra of designs. You'll start with single balloon creations from simple to more…
Snacks and Other
I can provide lunch or suggest local restaurants. Just let me know your preference.. Snacks will be provided with beverages.
Transportation
Melody, a LYFT driver with NYS chauffeurs license, can pick you up from bus or train, tour you around the Catskills for a fee
Equipment
I will provide use of balloon pumps, all the balloons and magic markers. Just come ready to have fun!
Nothing is required to attend a balloon twisting intensive. All equipment and supplies are provided.