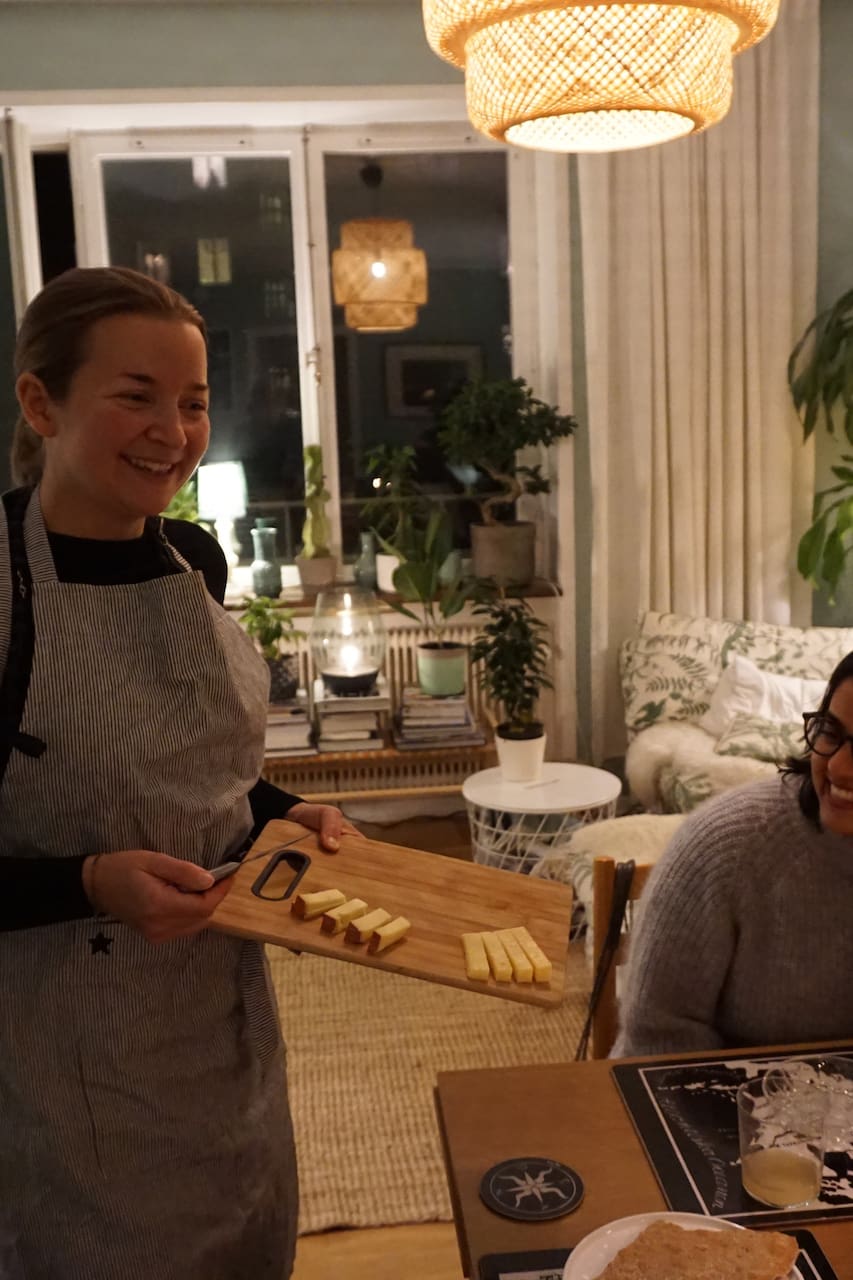 Try Swedish cheese with a cheese nerd
Try Swedish cheese with a cheese nerd
I have been obsessed by cheese most of my adult life. First as a consumer and then little by little I have come to know quite a lot about cheese. Some years ago when taking a sabbatical leave I worked in one of Swedens best cheese shops, Fromageriet and got trained by Doktor Käse (yes he even trademarked the name). When I see a cheese I haven't tried before, I just have to have a taste!
You will be trying five of Swedens best known and tastiest cheeses, all very different from each other so I hope that you can find a favorite. I will tell you about each cheeses origin, and also show you on a map where each producer is located. I will serve the cheese with Swedish traditional "knäckebröd" (crisp bread) and non-alcoholic apple cider. I can recommend alcoholic beverages to go with…
I am an AirBnB host too so there is a possibility I have some guests at home so know they might join! I have a dog, Boris a Boarder Terrier so if you are allergic I am sorry but he will be at home.
Snacks
Cheese, Crisp Bread,Cider