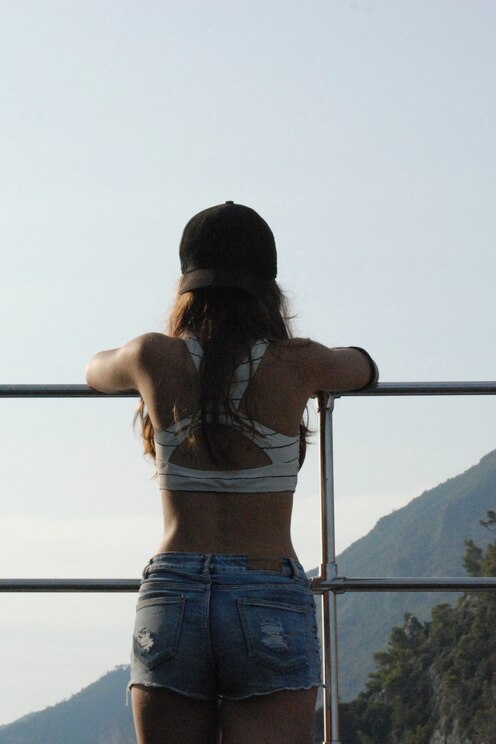 PERSONALISED PHOTOSHOOT in CINQUETERRE
PERSONALISED PHOTOSHOOT in CINQUETERRE
Plan your own personalised photoshoot! You can choose your favourite village of the Cinque Terre or Lerici or Portovenere and I will advise you to the best spots and views for the photos. I can take you to visit one of the stunning Cinque Terre villages and touristic surroundings like the "Via dell'Amore",…
My name is Laurine, I am a young and passionate photographer. I am lucky to live in the beautiful region of Liguria. I love to frame the happy moments in your life in a natural way. My degree in Art gives me a creative point of view in my photography and more attention to detail. I specialise in portraits, family photos and fashion shoots. In 2016 I did a fashion Photoshoot for Alfana a boutique that sells handmade Italian leather bag to promote their new line. I pursue the art of Photography since 5 years now. It is my passion, my hobby, and part-time job.
The photoshoot will take place at: -RIOMAGGIORE: Via dell'Amore, village, beach. -MANAROLA: village, marina, natural pools, Castello. -CORNIGLIA: beach of Guvano, church of San Pietro. -VERNAZZA: marina, village, sand beach, walking trail to Monterosso. -MONTEROSSO: Church S. Giovanni Battista, Convent Cappuccini, village and rock. -PORTOVENERE: Castello Doria, village, marina - LERICI: baia blu, village. -TELLARO: village, beach of Fiascherino.
신분증상의 사진과 대조할 수 있는 본인 사진을 찍어야 합니다. 이를 통해 에어비앤비가 트립에 참가하는 게스트를 확인할 수 있습니다. 이 절차는 한 번만 완료하시면 됩니다.
During your two hour experience I will walk with you and document with lovely photos your perfect holiday. I will take you to places you choose with the addition of my favourite spots. Just Relax.
사진 촬영
PERSONALISED PHOTOSHOOT in CINQUETERRE
새로운 트립