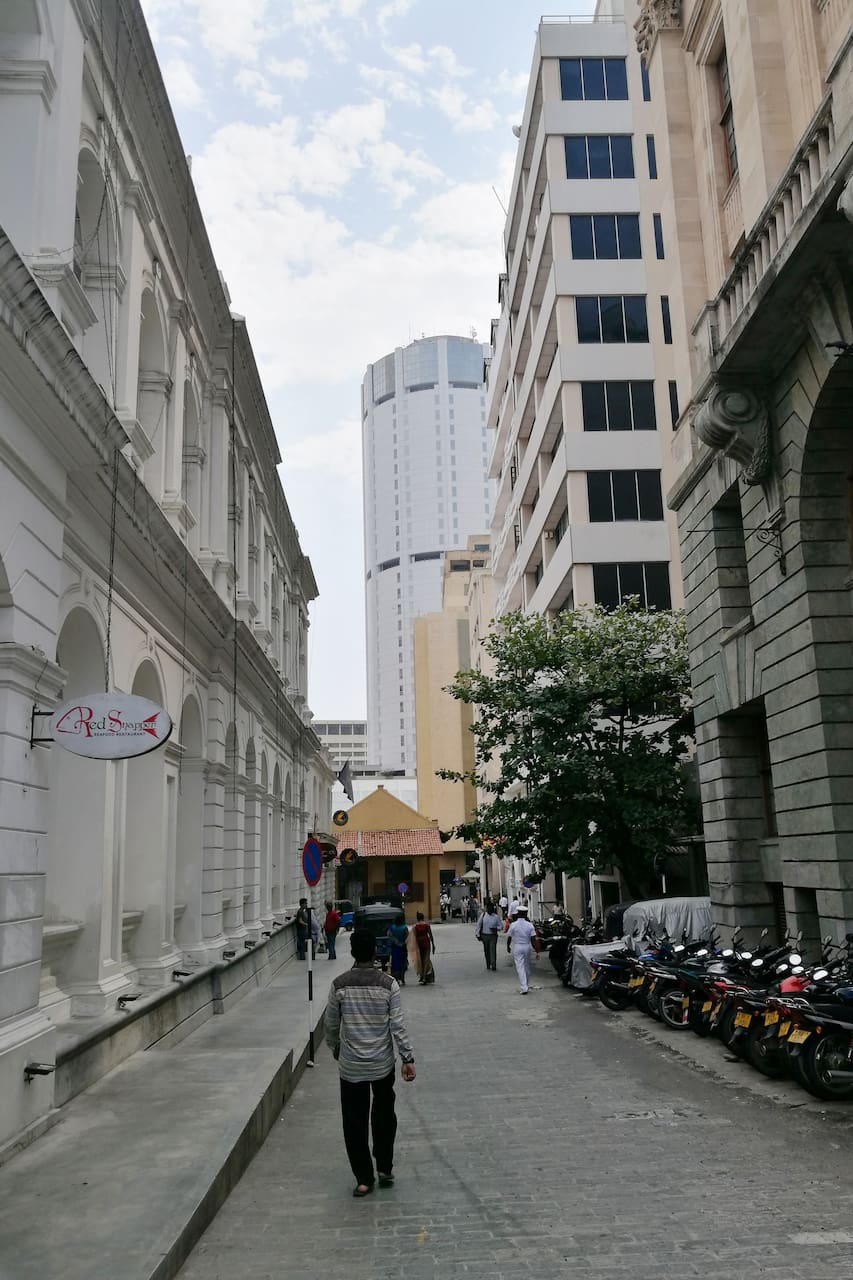 Ayubōvan! With over 5 years in the tourism industry and a Bachelor's in Hospitality Management - I quit corporate life to start-up my own travel business. Now, I'm on a mission to help people embark on their odyssey to connect with a destination, it's culture, history and people through the power of 'experiential travel'. I'm a self-taught naturalist, experienced travel designer and a…
The journey begins with a heritage walk at Colombo Fort, once a mighty colonial fort & safe haven to seafaring merchants. Learn about the Fort's colonization & its inhabitants throughout the ages. Hear their stories as you walk along age-old streets & view the heritage and historic remnants of the past. Next, cross a canal to reach Pettah, the nation's busiest commercial district selling goods of…
• Please do inform me of dietary needs or any other special needs
간식, 애피타이저 및 점심식사
A meal at a local favorite. You can choose rice and curry, Lankan appetizers, vegetarian delights or any other local snack.
교통편
A tuk ride A tuk ride to transfer us from district to district in case u get tired of walking
장비
Old photos The excursion will be punctuated by old photos of the city to show you contrast from from the older days.
Extra water & energy bars
Comfortable attire & footwear
Paper & pencil to sketch you way through the excursion
Ponchos, Raincoats & Umbrellas in case of rainy weather
At Colombo Fort see the Old Dutch Hospital, Lighthouses, Fort Mosque, Grand Oriental Hotel, Old Parliament, a King's prison cell & other heritage sites. We'll explore Pettah to view historic religious landmarks, the Kayman's Gate, Dutch Museum, Old Town Hall & more. At Slave Island, we'll visit a temple and island on a lake. We'll end at Cinnamon Gardens to discover the new Town Hall, Independence Square, Race Course & more.
향후 예약 가능 일자
원하시는 시간에 예약 가능한 트립이 없다면, 하실 수 있습니다.
8월 23일 금요일  

오후 1:00~오후 6:00.
10자리 중 10자리 남음
신분증상의 사진과 대조할 수 있는 본인 사진을 찍어야 합니다. 이를 통해 에어비앤비가 트립에 참가하는 게스트를 확인할 수 있습니다. 이 절차는 한 번만 완료하시면 됩니다.
• Please do inform me of dietary needs or any other special needs