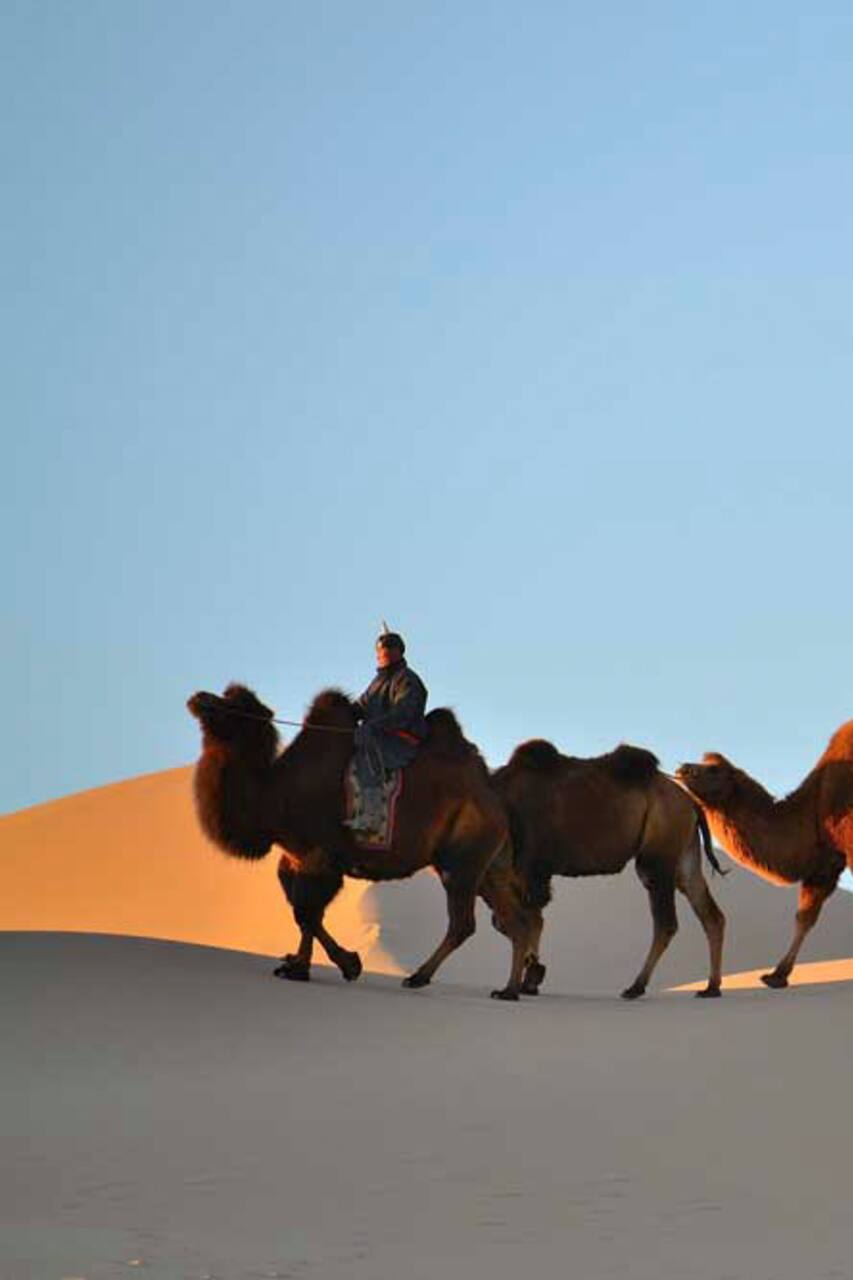 Sights and Sounds of the Gobi Desert
Sights and Sounds of the Gobi Desert

예약 가능한 날짜가 몇 개 남지 않았습니다!
I have been working as a guide and tour manager in the last 20 years. When I was about 5, my father, a native of the Gobi Desert, started taking me to his relatives during my summer breaks. I would learn to ride camels and horses and I never stopped since. This journey was custom designed to introduce you to one of Mongolia's most mysterious regions through my career experience. Join me as I…
The road to Dalanzadgad is all paved. The vehicle we use is a cruiser jeep and is comfortable, operated by a skilled and safe driver.
Snacks and Other
Enjoy meals at a local restaurant and families. . Bottled waters will be provided in the vehicle.
Drinks
Visit traditional Mongolian families and enjoy a drink with them host.
Accommodations
Accommodations will be provided in a local hotel.