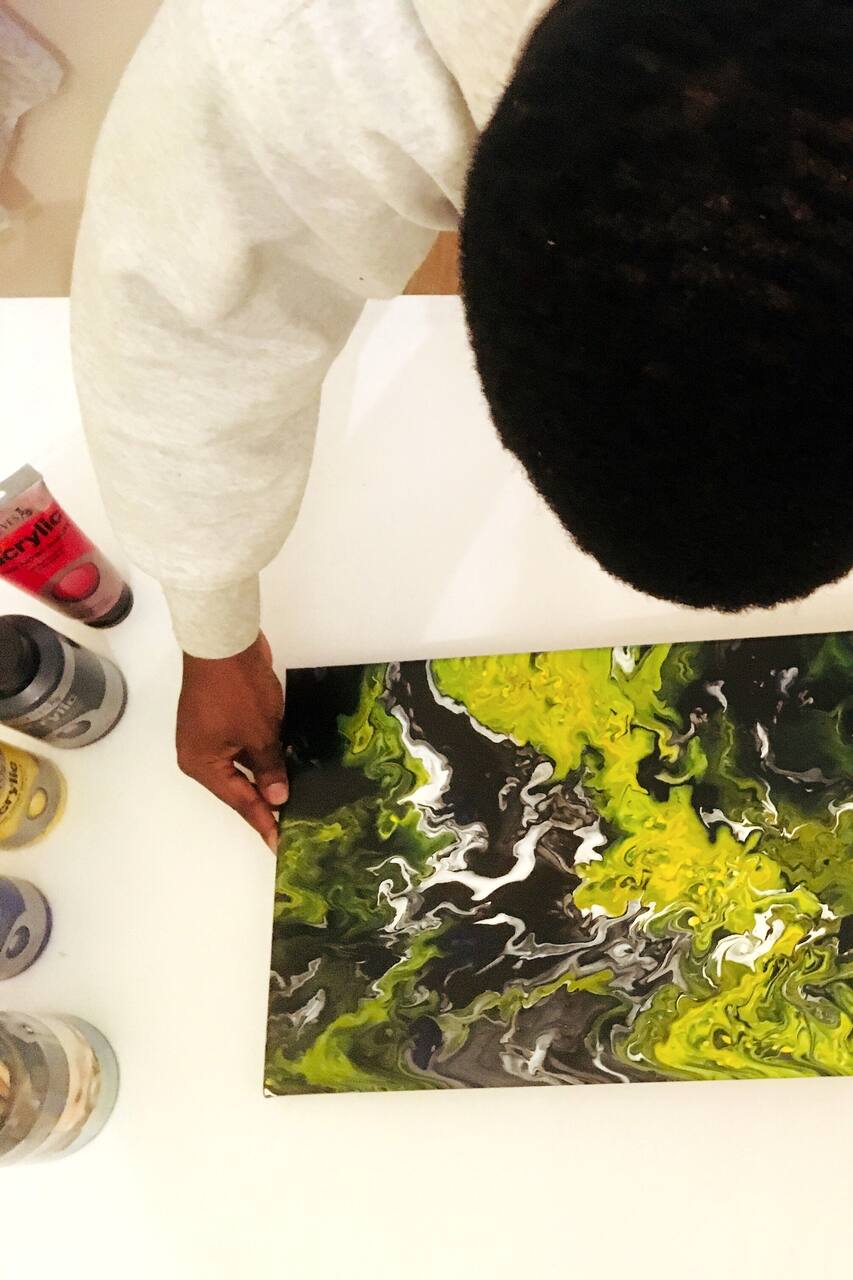 Maria's Secret ART- Fluid Art Workshop
Maria's Secret ART- Fluid Art Workshop
Ever just wanted to express yourself creatively with colour? Great, join me! Having worked a number of busy management jobs, I turned to Art as a form of relaxation and creative outlet 3 years ago. Fluid art is a great way to let go and allow the flow of paint capture or mood or tell a story. What I love most about it is that anyone can have a go and create something they are proud of. It's a…
Ready to get creative? Here is quick break down of your session: - Brief introduction to the session and what it's all about. - Our sessions are all about expressing states and emotions, so we pick the subject of our painting from a range of options. - We select and prepare the colours that capture the essence of what we want to express. - Next, it's time to grab a canvas and start…
Acrylic paint is water based and non permanent but please be aware that fluid art uses a lot of paint, so please wear appropriate clothing.
Drinks
1 Free Beverage: Tea, Coffee, Beer or Wine
Equipment
Paint, Canvas board, Gloves, Apron.
Please wear comfortable, workshop appropriate clothes as clothing is likely to be exposed to waterbased acrylic paint.