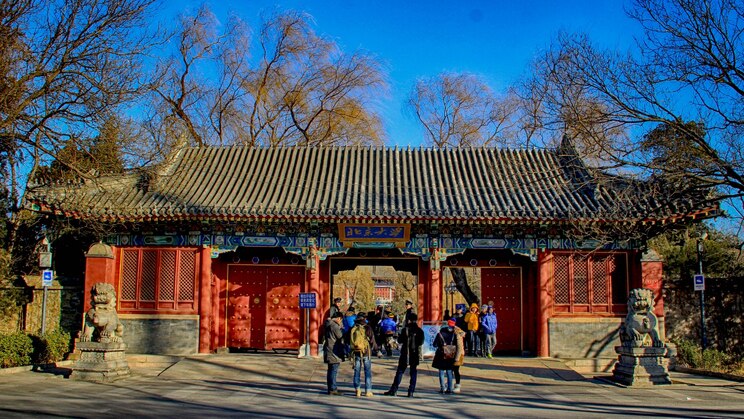 Follow a PKUer through The Campus
Follow a PKUer through The Campus
We will enter from the East Gate of Peking University that is the closest to the metro station. After that we will proceed to tour around the most scenic lake on campus "Untitled Lake". The next stop is the Arthur M. Sackler Museum of Art and Archaeology nearby the Lake, which houses a great number of cultural…

Coffee/Tea/Yogurt
I am the organizer of Beijing Outdoor Adventure Group, a local meetup group of 2000+ members. Meeting people has always been my passion. I spent my undergraduate years at Peking University and went back from time to time for events. As such, I am eager to introduce to you the history of Peking University dating from 1898 and give you an insight into the student life here. As my (an alumnus) personal guests, you will have access to the campus that is closed off to tourists. You will hear a lot of insider stories and jokes about this selective university.
We will mostly walk on very flat ground on campus. The entire tour has a length of 1-2km. We will walk at medium pace. The first resting stop is the Arthur M. Sackler Museum, second one would be around the south rim of the Lake. Last one would be at the Paradiso Cafe on campus.
신분증상의 사진과 대조할 수 있는 본인 사진을 찍어야 합니다. 이를 통해 에어비앤비가 트립에 참가하는 게스트를 확인할 수 있습니다. 이 절차는 한 번만 완료하시면 됩니다.
Please let me know if you are bringing kids along in advance. Also remember to wear walking shoes. The trip might need to reschedule in the event of bad weather. Thanks for the understanding.
역사 도보 탐방
Follow a PKUer through The Campus
새로운 트립