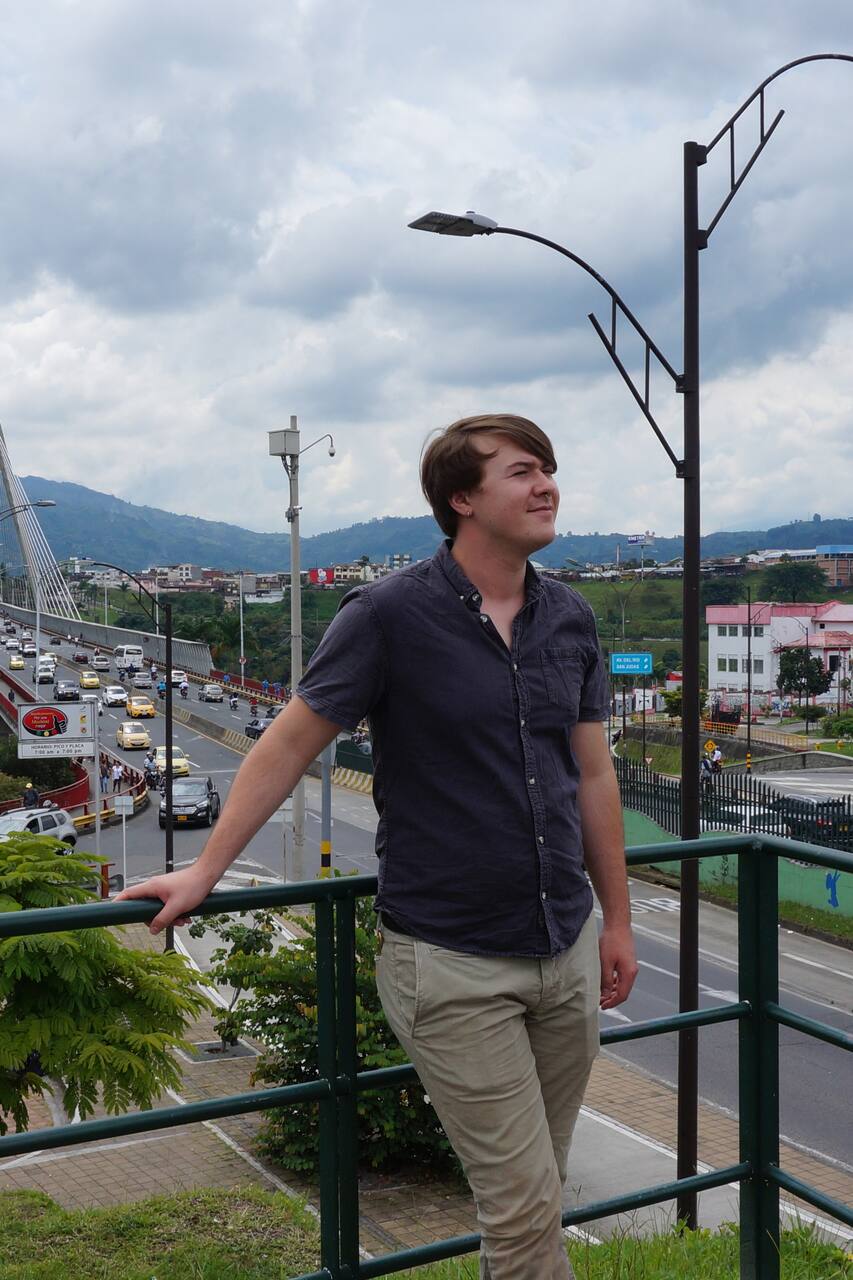 Walking Tour of The City Without Doors
Walking Tour of The City Without Doors
With more than 6 years as a travel writer, and almost 3 years writing for PereiraCityGuide.com, Erin knows secrets and points of interest - that even many locals haven't heard of. She has guided tours privately for over a year which includes this walking tour of Pereira. She is an expert on the Coffee Axis, and has dedicated time and energy to discovering all the hidden secrets of the City Without…
Introduction: Where we will meet at your hotel or a central location and discuss the tour. This is a personalized city tour and visitors can choose themes like "Expat Lifestyle," "Food Tour," or "Business Potential." We will then begin a route through the city center unlocking secrets about Pereira - where to buy nice locally made clothes, common foods and sampling, areas which are zoned for…
This is a walking tour. Plan to wear comfortable shoes and carry an umbrella as the weather here can sometimes change very quickly. Bring some pesos in case you see something you want to buy
간식 및 기타
Ice Cream. Exotic fruit Locally made, artisan ice cream with exotic fruits and flavors.
음료
Coffee or Natural Juice This may or may not be a part of the tour based on client interests.
We will trace a route which starts at a central location and ends near a nice park, but at an artisan ice cream shop. Depending on interest and preference we will visit food stands, monuments, special architectural features, photo opportunities and places which very few people even know about.
신분증상의 사진과 대조할 수 있는 본인 사진을 찍어야 합니다. 이를 통해 에어비앤비가 트립에 참가하는 게스트를 확인할 수 있습니다. 이 절차는 한 번만 완료하시면 됩니다.
This is a walking tour. Plan to wear comfortable shoes and carry an umbrella as the weather here can sometimes change very quickly. Bring some pesos in case you see something you want to buy
문화 도보 여행
Walking Tour of The City Without Doors
새로운 트립